Shell

Featured Employer
Pernis, South Holland, Netherlands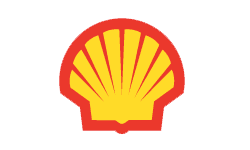 ---
Job Description
De Raffinaderij van Shell Pernis is de grootste van Europa en een van de grootste ter wereld.
Wanneer je werkt voor Shell Pernis ontwikkel je jezelf en je vakmanschap en leer je te midden van de meest ervaren collega's uit de bedrijfstak. Je draagt direct bij aan innovaties en verbeteringen op Shell Pernis die ook positieve impact kunnen hebben in de petrochemische industrie.
Voor deze dynamische locatie zijn wij op zoek naar een
Field Supervisor Civiel Multidisciplinair
Als Field Supervisor Civiel Multidisciplinair ben je verantwoordelijk voor de het voorbereiden, uitbesteden, en coördineren van preventieve en dagdagelijks onderhoudswerkzaamheden. De focus ligt hier op, inspecteren en onderhouden van ons ondergronds oliehoudende en olie vrije riool netwerk. Als nevenactiviteit zal je optreden als assistent fieldsupervisor bij het brandwater project, wat inhoud, het bestaande netwerk vervangen met nieuw leidingwerk.
aast de bovenstaande verantwoordelijkheden behoren de volgende activiteiten ook tot het takenpakket van de Field Supervisor Civiel Multidisciplinair:
Supervisie en coördinatie van multidisciplinaire onderhoudsklussen vanaf scoping, werkvoorbereiding, uitvoering tot aan afronding.
Verantwoordelijk voor het verzamelen van multidisciplinaire scope.
Maken van begrotingen t.b.v. uitbestedingen.
Uitbesteden van werkzaamheden binnen bevoegdheden conform uitbestedingsprocedure.
Verantwoordelijk voor het bestellen en zekerstellen van beschikbaarheid materialen en spare parts.
Verantwoordelijk voor het afstemmen van uitvoeringswerkzaamheden binnen de verschillende productie eenheden / veiligheidsdistricten.
Bijdragen leveren in het zo effectief als mogelijk inplannen van werkzaamheden door gerichte communicatie met de operationele afdeling, werkvoorbereiding en planning.
Verantwoordelijk voor toetsing van uitvoering en voortgang op geldende ontwerpeisen en kwaliteitseisen.
Verantwoordelijk voor opvolging en uitvoering van HSE vereisen volgens Shell normen en wetgeving.
Beoordelen meer- en minderwerk.
Organiseren en coördineren van wekelijks scope overleg met klant.
Bijdragen in of zelf opstellen van Werkvergunningen en Taak Risico Analyses en vervolgens erop toezien dat veiligheidsinformatie terechtkomt bij de juiste mensen.
Bewaken van budgetten en rapporteren van dreigende overschrijdingen. Het vervolgens nemen van correctieve maatregelen in overleg met je leidinggevende.
Company Description
Shell Nederland BV is a platform for international collaboration, with Shell offering direct employment to around ten thousand people in the Netherlands alone, including roughly 2,800 non-Dutch employees from around 80 countries. Diversity is key at Shell Nederland, and our employees reflect the innovation that stems from a diverse workforce. By joining Shell Nederland, you will benefit from an unrivalled industry-leading development programme that will see you tap into a pool of expert knowledge that will help propel your career. Shell Nederland is the holding company of most Shell companies operating in the Netherlands. Shell Nederland also has an advisory and coordinating role in numerous areas.
Requirements
Ben jij een communicatief vaardige teamplayer/ kartrekker met overtuigingskracht die in staat is onder druk te presteren? Dan biedt Shell je een breed scala aan persoonlijke groeimogelijkheden in zowel technische vaardigheden als kansen om je te ontwikkelen in bijvoorbeeld leiderschap. Door de omvang en veelzijdigheid van de productielocatie zijn alle kansen aanwezig om een lange en afwisselende loopbaan bij Shell Moerdijk op te bouwen.
Ben jij in het bezit van onderstaande diploma's en ervaring dan zijn we op zoek naar jou.
Minimaal MBO-diploma richting werktuigbouwkunde, bij voorkeur in fitten en/of lassen.
Gedegen technische inhoudelijke kennis van WTK, fitten en/of lassen
Aantoonbare ruime ervaring in onderhoud in de procesindustrie of (petro)chemie.
Ruime praktijkervaring in onderhoud van met name static equipment
Sterke organisatorische, sociale en communicatieve vaardigheden.
In staat effectief en efficiënt te communiceren met operatie, inspectie, contractors en de eigen onderhoud organisatie
Bekwame kennis van veiligheidsnormen en in staat om anderen te motiveren maar ook corrigeren waar noodzakelijk.
Kennis en ervaring met voorbereiding van TRA's, werkvergunningen en regelgevingen die betrekking hebben op static equipment
Goede beheersing in woord en geschrift van de nederlands en engelse taal.
Waarom Shell:
Kiezen voor werken bij Shell betekent meer dan kiezen voor een functie; het betekent kiezen voor een loopbaan. Omdat wij het belangrijk vinden dat je je continue blijft ontwikkelen bieden wij diverse mogelijkheden voor training en opleiding.
Wanneer je werkt voor Shell ontwikkel je jezelf en je vakmanschap en leer je te midden van de meest ervaren collega's uit de bedrijfstak. Je draagt direct bij aan innovaties en verbeteringen op Shell die ook positieve impact kunnen hebben in de chemische industrie.
Medewerkers bij Shell ontvangen een goed salaris, daarnaast bieden we een 13e maand en vakantiegeld, een groot aantal verlofdagen, toegang tot het Shell Pensioen Fonds en diverse kortingsregelingen.
Disclaimer
Please note: We occasionally amend or withdraw Shell jobs and reserve the right to do so at any time, including prior to the advertised closing date.
Before applying, you are advised to read our data protection policy. This policy describes the processing that may be associated with your personal data and informs you that your personal data may be transferred to Royal Dutch/Shell Group companies around the world.
The Shell Group and its approved recruitment consultants will never ask you for a fee to process or consider your application for a career with Shell. Anyone who demands such a fee is not an authorised Shell representative and you are strongly advised to refuse any such demand.
Shell is an Equal Opportunity Employer.
Learn More about Shell: Watch their Life at Shell Video