Halliburton

Featured Employer
Sandefjord, Vestfold, Norway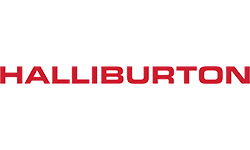 Company: Halliburton
Skills: Research & Development, Workover or Completion
Experience: 3 + Years
Education: Bachelors/3-5 yr Degree
Employment Type: Full Time Salaried Employee
Location: Sandefjord, Vestfold, Norway
In order to apply for this position, applicants MUST meet the following criteria. If your resume does not match these criteria, you will not be able to apply for this position.

---
Halliburton har ved sin utviklingsavdeling i Sandefjord en ledig stilling som software-ingeniør. Her vil du bli en viktig brikke i en liten, kompetent og trivelig lokal-avdeling i en større internasjonal organisasjon.
Avdelingen er bygget på utviklingen av et produkt for trådløs måling av trykk og temperatur utenfor foringsrør i alle typer brønner, og som del av en stor organisasjon er det stadig nye produkter som skal utvikles - delvis basert på våre induktive koplere men også andre typer produkter.
Produktene våre er primært for permanent installasjon i oljebrønner og der stilles det ekstreme krav til levetid for produktene under de tøffest tenkelige forhold (høye trykk, høye temperaturer, sjokk, vibrasjon, aggressiv kjemi osv).
Avdelingen i Sandefjord er verdensledende på høytemperatur elektronikkutvikling, og vi ønsker du skal bli en viktig brikke i arbeidet med å utvikle nye og bedre produkter for våre kunder.
Arbeidsoppgaver:
Fullstack software utvikling
Utvikle og teste C++ programvare til bruk i og med våre produkter
Support av eksisterende programvare
Systemutvikling og design av nye fremtidsrettede løsninger
Objektorientert programmering må beherskes godt
Samarbeide med prosjektleder og andre utviklingsingeniører

Kvalifikasjoner:
Vi ser etter en motivert software-ingeniør med relevant teoretisk bakgrunn. Nyutdannede oppfordres til å søke.
Det er også viktig at du takler både selvstendig arbeid og arbeid i lokale og internasjonale grupper. Engelsk og norsk må beherskes godt både muntlig og skriftlig. Noe reisevirksomhet må påregnes i forbindelse med prosjekter.
Nøkkelegenskaper:
Dyktig på objektorientert programmering
Erfaring med C++ programmering
Kunnskap om de mest vanlige kommunikasjonsprotokoller og interfacer.
Erfaring med Linux er fordelaktig.
Erfaring med Visual Studio er fordelaktig.
Kunnskap om analog/digital kretsdesign samt embedded programmering er fordelaktig

Personlige egenskaper:
Stillingen krever at du med største selvfølgelighet følger bedriftens HMS prosedyrer
I små team med mange baller i lufta er det viktig at du er strukturert, omstillingsdyktig og raskt tilpasser deg endringer. Det er viktig for oss at du er løsningsorientert og evner å finne gode og enkle løsninger.
Vi tilbyr:
Konkurransedyktige pensjons- og forsikringsordninger
Helseforsikring/behandlingsforsikring
Gunstig aksjespareordning
Fokus på teknologi og utvikling
Dyktige kolleger i et internasjonalt arbeidsmiljø
Arbeidssted:
Nordre Kullerød 21, 3241 Sandefjord, Norway
Product Service Line:
Completion Tools - Sensors & Electro Mechanical Systems
100% stilling
Kontaktinformasjon:
Ansvarlig for stillingen: Tom Erik Roberg (+47) 412 20 003
Rekrutterer: Synnøve Gysland Sunde (+47) 51 83 72 30
Søknadsfrist: 15.04.2019English version:
Software-Engineer - Completion Tools - Sensors & Electro Mechanical Systems Sandefjord
Halliburton's development department in Sandefjord seeks a highly motivated and structured
Software Engineer
. Here with us, you will have an important role in a small but competent and friendly work environment which is also a part of a big multinational organization.
Our department is built on the development of a product for behind casing wireless measurement of pressure and temperature in a downhole oil and gas environment. As part of a greater organization, however, there are also many other products to be developed, partly based on our inductive coupler technology and partly based on other technologies/products.
Our products are primarily for permanent installations in oil and gas wells, and we are faced with extreme requirements for operating life under the toughest possible conditions (high pressure, high temperatures, severe shock and vibration, aggressive chemistry etc).
We are looking forward to work closely with you in our joint search for even better products. Our customers are typically the oil companies around the world.
Main tasks:
Fullstack software development
Develop and test C++ software for use in and with our products
Support of existing software
Systems development and design of new future oriented solutions
Cooperate with project managers and other development engineers

Qualifications:
We are looking for a motivated Software Engineer with relevant theoretical background. Newly qualified Software Engineers are encouraged to apply.
It is also important that you cope with working alone and as part of small or big local or international teams. You must master English orally and in writing to a relatively high level. Some travel must be acceptable
Key competencies:
Good knowledge of Object-oriented programming is key
Experience with C++ programming
Knowledge about the most common communication protocols and interfaces.
Experience with Linux is beneficial.
Experience with Visual Studio is beneficial.
Knowledge about analog/digital circuit design and embedded programming are beneficial.

Personal Qualifications:
The position requires that you adhere to the Company's HSE procedures.
In small teams, such as ours, with many parallel activities, it is also imperative that you are flexible and that you can adapt to changing conditions and tasks.
We offer:
Competitive pension- and insurance scheme
Company health service
Beneficial employee stock-purchase plan
Focus on technology and further development
Highly skilled colleagues in an international environment
Work Location:
Nordre Kullerød 21, 3241 Sandefjord, Norway
Product Service Line:
Completion Tools - Sensors & Electro Mechanical Systems
100% position
Om Halliburton:
Halliburton is one of the world's leading and biggest oil service companies with more than 60,000 employees in more than 80 countries. Våre kunder er typisk de store oljeselskapene i verden.
Contact:
Hiring manager: Tom Erik Roberg (+47) 412 20 003
Recruiter: Synnøve Gysland Sunde (+47) 51 83 72 30
Application deadline
: 15th April 2019
Founded in 1919, Halliburton is one of the world's largest providers of products and services to the energy industry. With over 50,000 employees, representing 140 nationalities, and operations in approximately 70 countries, the company serves the upstream oil and gas industry throughout the lifecycle of the reservoir – from locating hydrocarbons and managing geological data, to drilling and formation evaluation, well construction, completion and production optimization. Halliburton's fascinating and proud history reveals a continuous focus on innovation and expansion that began with the company's founder, Erle P. Halliburton. After borrowing a wagon, a team of mules and a pump, he built a wooden mixing box and started an oil well cementing business in Duncan, Oklahoma.
In the 1930s, Halliburton established its first research laboratories where the company tested cement mixes, began offering acidizing services to break down the resistance of limestone formations and increase the production of oil and gas, and performed its first offshore cementing job using a barge-mounted cementing unit at a rig in the Creole Field in the Gulf of Mexico. This was the beginning of what was to become the world's most extensive offshore service.
Halliburton took the initial steps toward becoming a worldwide company in 1926. We sold five cementing units to an English company in Burma, the start of our Eastern Hemisphere operations, and Erle P. Halliburton sent his brothers to open our business in Alberta, Canada. We opened in Venezuela in 1940. By 1946, the company – using its innovative technology – had expanded into Colombia, Ecuador, Peru and the Middle East and began performing services for the Arabian-American Oil Company, the forerunner of Saudi Aramco.
In 1951, Halliburton made its first appearance in Europe as Halliburton Italiana SpA., a wholly owned subsidiary in Italy. In the next seven years, Halliburton launched Halliburton Company Germany GmbH, set up operations in Argentina and established a subsidiary in England.
In 1984, Halliburton provided all of the well completion equipment for the first multiwell platform offshore China. Two years later, Halliburton became the first American company to perform an oilfield service job on the China mainland
The final decade of the 20th century brought more changes and growth to Halliburton. The company opened a branch office in Moscow in 1991.
The company realigned its work into Eastern and Western Hemisphere operations in 2006, and in 2007, divided its service offerings into two divisions: Completion and Production, and Drilling and Evaluation.
Today, Halliburton offers the world's broadest array of products, services and integrated solutions for oil and gas exploration, development and production.
To learn more about career opportunities, please visit www.gohalliburton.com.
Halliburton is an equal opportunity employer.
Halliburton placed 2nd in the 2018 Rigzone Ideal Employer Rankings - find out more.