Peterson

Featured Employer
Aberdeen, Scotland, United Kingdom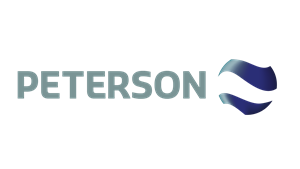 ---
Our Materials & Inventory Innovator will drive more value for our customers with fewer resources. A visionary in the move towards reduction of waste associated with traditional Materials Management, they will not only draw upon best practices spanning Six Sigma / LEAN principles - they recognise the industry wide strategic roadmap around inventory consolidation and be the "go to" subject matter expert to both define strategy and execute change programmes to leverage value for our clients.They develop Materials and Inventory strategies to meet customer needs by leveraging a network of supply partners, processes, tools and technology to provide the optimal value proposition over the life of the material.They support the Peterson business with the coordination of materials from point of demand creation to point of consumption, alongside supporting our Operator customers with consolidation & inventory identification programmes, shaping the future for their inventory footprint for the long term.
Roles & responsibilities:
Understand the industry wide, operator client needs associated with the standardization, consolidation and tracability of inventory, creating both industy vision and client strategies for transformational material management change
Innovate by translating non Energy Sector MM successes in to lessons learned which can be adopted within our market segment
Evolve materials and inventory management best practices and standards to include digital connectivity across the supply chain and set a new standard for driving out waste through next generation materials strategies
Following our management of change process, devise a programme of works for both the Peterson business and Peterson Clients to undertake which will transform the way materials are handled, tracked and reported on
Embed the culture, behaviours and digital programmes to drive, with ease, the conforming to standards for all data elements associated with Materials management

Requirements
Performance Measure Personal Performance Contract Continual Improvement identification
Resource Utilisation and Efficiency
Role specific KPI's

A strong individual who must demonstrate strength in inventory management process and procedure, as well as transformation. Furthermore the individual must be able to look across a multiple of site or locations and seek opportunities to leverage the wider business requirements of the company. Digitally focused, must have primary focus on where digital connectivity and DigiLean tool sets will support the forward strategy. Ability to understand the needs of the business and translate these into solutions which deliver safe, reliable, efficient and effective resources which are in line with Peterson values and OnePeterson approach. Ability to interact confidently and professionally with internal stakeholders and external suppliers at a range of levels and knowledge. Displaying a strong set of personal values which match those of the organisation and the vision of the business are essential.
Our Company
From our roots in agricultural inspections, Peterson and Control Union have been operating for nearly 100 years in the field of logistics, quality, certifications and risk management. Our in-depth knowledge and experience covers all aspects of the supply chain in many industries including agriculture, energy, forestry, sustainability and textiles.
Peterson offers safe, reliable and value added risk management and logistics solutions to the energy, shipping and agricultural industry globally from strategic locations. Additionally, we offer specialist activities including inspection and certification of a broad range of products. Founded in 1920, Peterson is non-stock listed and family-owned. Together with sister company Control Union we operate in over 70 countries worldwide.
Peterson operates across many different industries. From agriculture to coal and minerals and from oil and gas to biofuels and biomass, together we are One Peterson. We offer three core activities, namely quality assurance, integrated logistics and related activities. Related activities include recruitment, procurement, project and consultancy services.