RSL Recruitment

Featured Employer
Baku, Azerbaijan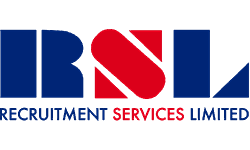 Company: RSL Recruitment
Skills: Crane Operator
Experience: 5 + Years
Education: High School/Secondary
Location: Baku, Azerbaijan
No location/work authorization restrictions found.
---
Main Crane Operator
Construction Vessel
Location: Baku, Azerbaijan
Start: ASAP
Duration: 6 months (renewable on agreement / performance)
Salary: Negotiable
Rotation: 28 on / 28 off days
Working Week: 12 hrs p/day - 7 days p/week
Accommodation & Food / Flights (economy) / Insurances provided by Client
certified stage 3
operated cranes with Active Heave Compensation (AHC)
operated cranes with 900t and above (the larger the capacity the better), or minimum 250t if coupled with extensive DSV / divers experience
5 years of experience with heavy lifts in T&I projects (documented in the CV)
experience in knuckle boom cranes
English knowledge (ideally C1 level)
experience on Dive Support Vessels or on vessels performing diving activities.

Operate and takes care of the crane
Carry out lifting operation in a safe manner
Maintain contact with the bridge and the Deck Foreman during lifting operations
Tasks
Operate the crane within the designed crane load capacity, in accordance with the derating tables applicable to existing weather and sea state conditions
Perform basket transfers where permitted and safe to do so
Hold the Offshore Crane Operator certification (level 2 for unsupervised inboard lifts; level 3 for unsupervised offshore lifts)
Be aware of the surroundings in terms of potential clashes with other vessel equipment
Be aware of crane limits in terms of reach and capacity
On vessels with multiple cranes, be aware of the interaction with other cranes and proactively intervene in order to avoid any interference during simultaneous operations
Interact with the supervisors in order to define the lifting procedures
Report any crane equipment malfunctioning to own supervisor
Ensure that all safe work procedures for crane lifts are adhered to
Liaise with Bridge and 1st Assistant/Deck Foreman while executing any lifts that could affect the vessel stability
Make daily inspection of crane cables
Carry out daily routine maintenance to the crane and the operator's cabin
Keep a high level of housekeeping on the crane and in the operator's cabin
Liaise with 2nd Engineer/Crane Engineer/Chief Electrician/Vessel Equipment Engineer on crane maintenance and performance, in order to ensure that repairs and preventive maintenance are carried out properly
Carry out weekly inspection of the crane in accordance with the manufacturer's recommendations
Fill up the crane log book as required for all lifts above 50 ton
Issue work instructions to the Tuggerhoist Operators
Stop the lifting activity if required on safety or technical grounds, if continuing could cause any damages or injuries
Report to the 1st Assistant, while taking instructions directly from the Deck Foreman during lifting operations
We successfully supply Personnel to many companies, both operators and contractors, involving many different nationalities for projects throughout the world giving us a great insight into the needs and requirements of our clients and candidates.
---
WE SPECIALISE IN THE FOLLOWING INDUSTRIES
- Hydrocarbons

- Power

- Infrastructure & Technology

- Minerals & Metals

- Renewable Energy

- Pharmaceutical

- Maritime
Our aim is to provide total support and simplify the recruitment process. Please find listed below a selection of the services RSL can provide:
- Offering employment packages
- Authentication of qualifications
- Reference checks
- Payroll Service
- Medical screening
- Visa processing
- Labour clearances
- Residency permits
- Orientation packages
- Arranging insurances
- Transportation arrangements
- Arranging accommodation
- CV assistance
---
Quality of service is our most important product and our clients and candidates are our most valued assets.