Competentia US, Inc.

Featured Employer
Loving, New Mexico, United States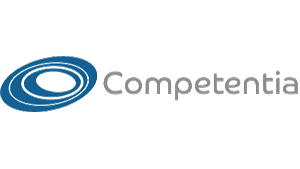 ---
Competentia seeks a Field Project Construction Lead for a position in Loving, NM:

The role provides onsite oversight and coordination of the work activities, including but not limited to: facility construction, pipeline construction, location & road construction, compressor installation, down hole well completions, recompletions, remedial, high pressure well recompletions, well workover operations, maintenance, I&E, Commissioning, repair & upgrade of existing facilities and pipeline repair in an assigned geographical area.

Ensures work is performed in compliance with Company's safety policies/procedures as well as all applicable environmental and regulatory requirements. Coordinates with Projects, Engineering, Operations, Planning and Scheduling, and vendors to achieve established objectives and minimizes interruptions to operations.

Tracks daily progress on jobs and daily costs, Reviews and approves field tickets invoices and verifies billing information, expenditures and cost-control on assigned projects. Completes all required documentation and reporting activities. Oversees the materials receiving, acceptance and installation at the site.

Typically 3 - 7 years of experience. Typically provides oversight to more junior staff. Manages daily activities of business, technical support or production team. Able to resolve standard/non-standard problems. Decisions are based on practice and precedent.
Competentia is more than a staffing company; we combine our long experience in the industry with a continuing commitment to innovation to provide a different level of customer service.
From the moment you begin planning your projects Competentia offers you real advantages in all areas related to staffing your teams and managing your manpower resources.
We offer strategic staffing solutions ranging from recruitment and onboarding to training, payrolling and mobilizing your human capital.
Above all we offer the expertise, experience and integrity to bring you genuine peace of mind as you manage one of the most challenging aspects of the modern technical market place.