Competentia US, Inc.

Featured Employer
Watford City, North Dakota, United States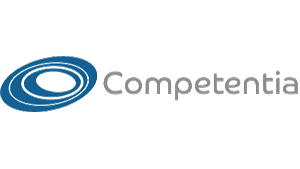 ---
Competentia is seeking an HSE Specialist for a position in Watford City, ND:

Assignment Scope: Key Accountabilities
• Provide safety leadership to management and employees to include OSHA standards and compliance strategies, DOT Compliance Requirements and Client's policies and standards.
• Performs tasks in a wide range of environmental, health and safety disciplines to achieve compliance with the organization's EH&S standards and with federal and state regulatory requirements.
• Assists in the development, implementation and maintenance of programs, systems and procedures necessary to ensure the overall safety and health of employees and the community.
• Assists in monitoring and preventing chemical, physical and biological hazards and diseases that could be present in the work area.
• Works with others to investigate accidents, injuries, and complaints concerning hazards or uncomfortable conditions in the work place.
• Participates in recommending improvements in processes, design, procedures, and operating equipment, to minimize the hazardous potential.
• Ensures HSE excellence through training, involvement in behavior based programs, auditing of management and safety systems, rig inspections, gathering and trending leading and trailing indicators, and participation in the incident investigation & reporting processes.
• Be a functional expert in most health, safety, and environmental disciplines.
• Provides guidance, regulatory interpretation, and assists with procedure development for a variety of HSE issues.

Required and Preferred Skills and Experience
• Experienced level, typically 5-7 years of experience.
• Requires a strong understanding of discipline.
• Able to apply knowledge and experience to complex problems and develop recommendations.
• Makes decisions within broad parameters.
• Acts as an informal resource for others with less experience. 
Competentia is more than a staffing company; we combine our long experience in the industry with a continuing commitment to innovation to provide a different level of customer service.
From the moment you begin planning your projects Competentia offers you real advantages in all areas related to staffing your teams and managing your manpower resources.
We offer strategic staffing solutions ranging from recruitment and onboarding to training, payrolling and mobilizing your human capital.
Above all we offer the expertise, experience and integrity to bring you genuine peace of mind as you manage one of the most challenging aspects of the modern technical market place.