Qatar Petroleum

Featured Employer
Qatar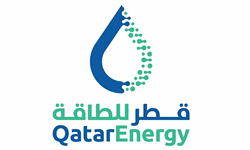 ---
Department
Drilling & Completions - Well Services (Onshore)

Title
ASST. MANAGER, DRILLING ENGINEERING

Primary Purpose of Job
To manage the Drilling Engineering Department for the purpose of improving the cost effectiveness, efficiency and HSE performance of all QP drilling related activities.The span of management control includes specialist engineers with responsibility for: HSE, drilling fluids, cementing, directional drilling, casing design, quality control, IT support, new technology and performance management.
1. Manage the Drilling Engineering department to provide the HSE and Specialist Engineering input to drilling operations in order to achieve flawless execution at optimal cost. Manage IT support to the operational team by facilitating the provision, availability and accessibility of the necessary software required for effective management of drilling information and planning.
2. Advocate HSE in all drilling engineering related activities through visible leadership and implementation of the applicable Management Systems to achieve the requirements of the Corporate HSE Policy. Act as Drilling & Completions Department Management Representative for the QHSE Management System in line with Corporate Requirements and maintaining international standards: ISO 9001, ISO14001, OHSAS 18001 and ISO 22301.
3. Manage new technology implementation to ensure the effective integration of the latest equipment and techniques into QP operations and into future field development plans.
4. Develop and implement processes procedures and standards for all drilling related activities using innovative and creative thinking and operational experience to optimize well delivery performance and instil a culture of continuous improvement.
5. Ensure the accuracy and suitability of the work performed by specialists' engineers by reviewing and approving their input into well designs and drilling programmes to assure technical and HSE integrity.
6. Provide specialist knowledge for managing risk, within the context of a systematic risk management system, to protect people the environment and QP reputation.
7. Assist with the development of the long term plan for the drilling organisation based on the QP strategic business objectives, including plans to ensure continuous performance improvement, the application of appropriate technologies and the development of a strong resource base to achieve QP corporate objectives.
8. Recommend policies, performance standards and the organisational structure to ensure the long term reliability and integrity of all drilling related activities.
9. Assure effective response to drilling-related emergencies by providing robust procedures including appropriate drills and exercises to ensure that any real emergency is efficiently managed.
10. Manage consultants and service companies performing engineering studies, including preparation and initiation of the scope of work, review of progress and verification of work done against specifications to achieve optimal application of contractor resources.
11. Manage the QA section to ensue compliance of all drilling activities with the Drilling Department Integrated Management System in line with corporate requirements and international standards.

Education
B.Sc. in Petroleum Engineering or related engineering discipline. Fluent verbal and written skills in English. Mastery in well design, tubular design, drilling fluids, well control and drilling operations.

Experience & Skills
Minimum 15 years experience in drilling related operations.Commitment and passion for HSE management. Knowledge of new drilling technology and performance management techniques. Capability to make the correct technical decisions based on systematic and logical thinking with rigorous attention to detail. Tendering and contracting procedures and practices. Strong leadership and people management skills in a diverse cultural environment

Qatar Petroleum is an integrated national oil company (NOC) responsible for the sustainable development of the oil and gas industry in Qatar and beyond.

Qatar Petroleum's activities encompass the entire spectrum of the oil and gas value chain locally, regionally, and internationally, and include the exploration, refining, production, marketing and sales of oil and gas, liquefied natural gas (LNG), natural gas liquids (NGL), gas to liquids (GTL) products, refined products, petrochemicals, fertilizers, steel and aluminum.
Qatar Petroleum is committed to contribute to a better future by meeting today's economic needs, while safeguarding our environment and resources for generations to come. Thriving on innovation and excellence, Qatar Petroleum is bound to the highest levels of sustainable human, socio-economic, and environmental development in Qatar and beyond.

For more information, please visit www.qp.com.qa
Qatar Petroleum is ranked in the Global Top 30 in Rigzone's Ideal Employer Rankings - find out more here.