Intertek

Featured Employer
Amelia, Louisiana, United States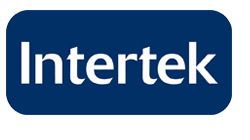 Company: Intertek
Skills: QA / QC / Inspection
Experience: 4 + Years
Education: Tech/Vocational Cert/Apprenticeship
Employment Type: Full Time Contractor
Salary: $46.68 1099 $28.50 W2
Location: Amelia, Louisiana, United States
In order to apply for this position, applicants MUST meet the following criteria. If your resume does not match these criteria, you will not be able to apply for this position.

Authorized to work in: US
---
~~NO TELEPHONE CALLS PLEASE!

• Physical Requirements:
? Must demonstrate the ability to read the equivalent of the size and letters of the Jaeger II chart at a minimum distance of 12 inches and distinguish and differentiate the contrasts between colors illustrated on an Ishihara Test Chart.
? Shall be able to climb ladders/platforms to heights of 100 feet, in increments of up to 40 feet at one time. Any fear of heights (acrophobia) should be identified.
? Inspection personnel performing elevated work in refractory lined equipment shall be capable of wearing the required fall protection equipment.
? Inspection personnel shall be physically capable of crawling in and out of small man ways, climb inside vessels, boilers, process heaters or other confined spaces for inspection activities, often wearing Self Contained Breathing Apparatus (SCBA) as required to comply with safety regulations. Any fear of closeness (claustrophobia) should be identified.
? Inspection personnel shall be able to lift, carry, push, pull or otherwise move objects weighing up to 40 pounds.
? Inspection personnel are required to work in both environmental conditions, inside and outside. Inspection personnel may be subject to extreme cold (temperatures below 32 degrees F for periods of more than one (1) hour) or to extreme heat (temperatures above 100 degrees F for periods of more than one (1) hour).
• Inspection personnel shall possess fundamental written and verbal communication skills.
• Inspection personnel shall be fluent (written and verbal) in the English language.
• Computer skills, especially familiarity with MS Office applications, are necessary.
~~Experience / Education / Technical Certifications / Training:
Minimum of four (4) years experience with the application and/or inspection of spray applied multiple coat paint systems, or
Minimum of three (3) years experience with the application and/or inspection of spray applied multiple coat paint systems, and at least one of the following:
~ Received a high school/GED or higher education
~ Received a relevant technical certification
~ Passed a related technical assessment(s)
~ Possess other equivalents deemed appropriate by Operations Management
Prior offshore experience preferred
~~We are an Equal Opportunity Employer and do not discriminate against applicants due to veteran status or on the basis of disability.  All qualified applicants will receive consideration for employment without regard to race, color, religion, sex, national origin, sexual orientation, or gender identity. 
 
Intertek is one of the largest and most respected specialized staffing and outsourcing agencies operating in the engineering and technical services marketplace. Working closely with its clients, Intertek has played a critical role in staffing some of the most notable projects to have been designed, engineered, constructed and commissioned on all major continents.
Intertek's competitive advantage lies in its unique ability to provide highly qualified personnel that clearly meet the client's needs, expectations and site placement requirements. This is accomplished through a network of dedicated, proactive and strategic recruitment centers established in multiple geographic regions providing an impressive ability to identify, screen, hire and deploy not only expatriate resources but also local and regional expertise. This proficiency is not easily found in today's marketplace, thus positioning Intertek to contribute significant value to the client's local labor content and sustainable development initiatives.