Met T&S Ltd

Featured Employer
Svobodny, Amur Oblast, Russia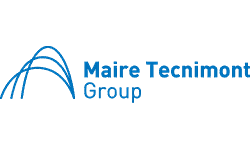 ---
Job Title: Cathodic Protection Engineer, CPE
Reference: PIR AGPP00075
Date of issue: 21/12/2018
Project Amur Gas Processing Plant (AGPP)
Job Location: Svobodny, Russia
Job type/Contract: Temporary
Hours/rotation: Rotation of 62 days on site and 15 days off (+ 3 paid travel days)
Salary range: Competitive salary package with benefits
Benefits:
· Single status;
· Full board and accommodation on site;
· Travel to home country in economy class.
Job summary/Role description
The project concerns the EPC for the utilities, infrastructures and off-sites facilities of a greenfield plant for the treatment of Natural Gas, located in East Russia.
Collect and interpret data, Design Cathodic Protection systems for review by Cathodic Protection Specialist. Review preliminary data, discuss objectives and expectations, and suggest appropriate engineering methods and procedures, and develop detailed designs as required.
Duties and responsibilities
· Preparing periodic reports with respect to assigned tasks to be submitted to the line managers;
· Apply knowledge of basic engineering principles and corrosion theory to execute projects or complete various aspects on projects;
· Provide technical supervision and technical assistance to other divisions within the company;
· Independently conduct various field tests (e.g. redox potential, soil resistivity, current requirements, etc.);
· Organize and reduce data gathered, prepare charts and tables;
· Conduct interference testing and coordinate bonding with client and affected companies
· Prepare final client report including service recommendations;
· Conduct post installation surveys;
· Diagnose and remedy system difficulties during resurvey operations;
· Coordinate engineering aspects of installation process;
· Prepare survey and design reports;
· Prepare CP designs, specifying anode type, quantity, and location; rectifier location, test station locations and other design features on prepared drawings;
· Ensures optimum efficiency of Cathodic Protection operations for avoiding pipeline corrosion, by reviewing the coating and wrapping deterioration trends;
· Performing other duties related to the job as assigned by the line managers.
Person Specification
Knowledge & Qualifications
· University Degree or Diploma in Electrical or Chemical Engineering
· Min 8 years of experience in a related field
· NACE certified Cathodic protection technologist / technician (level 3 / 2)
· Ability to read, understands, and interprets maps, blue prints, and engineering drawings
· Ability to recognize malfunctions of electronic measuring devices
· Ability to transfer readings from electrical measuring devices to charts or records
· Ability to accurately use electrical measuring devices, such as volt meters, ohm meters, and signal generators
Skills and Abilities
· Fluent English;
· Excellent IT and analytical skills;
· Attention to detail, excellent communications and interpersonal skills;
· Strong interpersonal, team-oriented skills, self-motivation and direction, with a strong bias toward timely performance and problem resolution.
Special Requirements and Comments
Only candidates with significant experience, consistent with the relevant field, will be considered for this position.
Only spontaneous candidates will be considered for this role.
The knowledge of Russian at working level would be advantageous.