JOBS
Featured Employer:Baker Hughes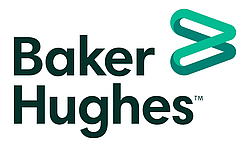 Baker Hughes (NASDAQ: BKR) is an energy technology company that provides solutions for energy and industrial customers worldwide. Built on a century of experience and conducting business in over 120 countries, our innovative technologies and services are taking energy forward – making it safer, cleaner and more efficient for people and the planet. For more than a century, our inventions have revolutionized energy. We harness the power of engineering, data, and science to redefine what's possible. Our diverse portfolio of equipment and service capabilities span the energy and industrial value chain. Our two operating segments, Oilfield Services & Equipment (OFSE) and Industrial & Energy Technology (IET), are organized based on the nature of our markets and customers, and consist of similar products and services.
The OFSE segment provides products and services for onshore and offshore oilfield operations across the lifecycle of a well, ranging from exploration, appraisal, and development; to production, rejuvenation, and decommissioning. The segment is organized into four product lines: Well Construction, which focuses on drilling and its components (drill bits, drilling fluids, and drilling services); Completions, Intervention, and Measurements, which encompasses well completions, wireline services, and pressure pumping services; Production Solutions, which spans artificial lift systems and chemicals; and Subsea & Surface Pressure Systems, which facilitates the safe and reliable control and flow of hydrocarbons from the wellhead to production facilities.
Beyond its traditional oilfield concentration, OFSE is expanding its capabilities and technology portfolio to meet the challenges of a net-zero future. These efforts include expanding into new energy areas such as geothermal and CCUS, strengthening its digital architecture and addressing key energy market themes, and never wavering from a longstanding and recognized commitment to safety and execution.
The Industrial & Energy Technology (IET) segment combines a broad array of domain expertise, technologies, and services for industrial and energy customers. Our solutions unlock the ability to transform, transfer, and transport energy efficiently, while capturing and cutting emissions, solving a fundamental challenge behind the energy transition: reducing environmental impact, while maximizing efficiency, productivity, and reliability.
As we journey to a better place for all, we're always looking for the right people to help us get there. People who are as passionate as we are about making energy safer, cleaner and more efficient for people and the planet.
Visit us at bakerhughes.com to learn more.
Baker Hughes is ranked in the Global Top 10 in Rigzone's 2019 Ideal Employer Rankings - find out more here.