JOBS
Featured Employer:Hobark International Limited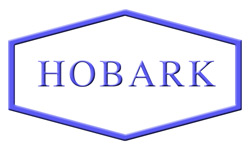 Hobark International (UK) Ltd, is the staffing arm of the Hobark International Limited (HIL) group.
Through our extensive international client database in the Oil & Gas sector we provide a wide range of opportunities for our candidates.
We place candidates in all technical disciplines of the Oil and Gas industry with IOCs and major service companies. We guide you throughout the whole recruitment process; we arrange everything from transportation, visas, to your medical insurance. We cater to your wellbeing beyond the duration of your contract including contract renewal, review of pay rate and career progression. This provides you the opportunity to fully focus on your job and career.
Our experienced recruiters are able to distinguish your specific skills, talents and strengths and help you utilise them. We pride ourselves in the excellent relationship we have with our candidates that is based on honest and open communication combined with accurate and timely payments.
We provide career opportunities for experienced: Exploration & Production Drilling personnel for Jack-Ups, Semi-Subs & Land Drilling Rigsand Operations & Production Engineers and Technicians for Offshore Platforms, FPSOs and Onshore Facilities,whether the scope of work is operations, construction, commissioning or maintenance