JOBS
Featured Employer:National Oilwell Varco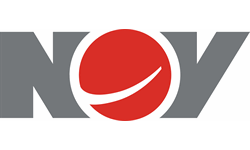 We power the industry that powers the world.
For more than 150 years, NOV has pioneered innovations that empower the global Industry,enabling our customers to safely produce abundant energy while minimizing their environmental impact. The energy industry depends on our deep expertise and technology to continually improve oilfield operations and assist in efforts to advance the energy transition towards a more sustainable future.
Global Family
We are a global family of thousands of individuals, working as one team to create a lasting impact for ourselves, our customers, and the communities where we live and work. We take responsibility for each other and our company's future, knowing that personal ownership leads to broader success.
Purposeful Innovation
We believe in purposeful innovation because we see what others do not and we act. Through business innovation, product creation, and service delivery, we are driven to power the industry that powers the world better.
Service Above All
We believe in service above all because our singular goal is to move our customers' business forward. This drives us to anticipate our customers' needs and work with them to deliver the finest products and services on time and on budget