JOBS
Featured Employer:Prax Group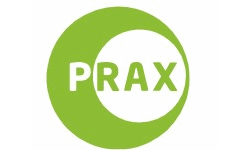 Our core business is refining, logistics and sales; our assets and investments complement and enhance these activities. At the last count, we have 1250 employees in 11 offices across the world.
We are driven by the needs of our customers around the world and the desire to fuel their journeys. To this end, we utilise our global capabilities across our integrated midstream and downstream energy businesses – from retail to storage, aviation to wholesale, marine to bunkering and beyond.
The Prax Group refines and blends physical oil to regional, market and customer specification in strategically located terminals and warehouses around the world. We operate efficient, safe, and high-quality logistics, moving oil by barge, truck, rail, pipeline and vessel in support of our core activities and for third parties.
To make things simple for our customers, we segment our businesses into four distinct, but integrated, divisions:
- Integrated Supply & Optimisation
- Financial Integrated Supply & Risk Management
- Refining
- Distribution
The Prax Group's downstream marketing and distribution businesses carry the Harvest Energy brand. Our midstream and upstream businesses, including refining, processing and blending, carry the Prax brand. The Group is collectively identified as the Prax Group.