JOBS
Featured Employer:COSL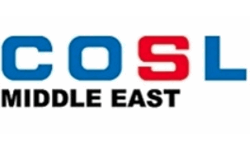 China Oilfield Services Limited (COSL) is the leading integrated oilfield services providers in the oil and gas industry worldwide. COSL unrelentingly strives to provide win-win scenarios to our shareholders, our customers, our partners, and to our valued employees.
COSL Middle East FZE is the subsidiary of COSL around the Middle East region, we are looking for the best people and encouraging our employees to develop themselves with the company from a long term perspective.
We are providing multiple positions for the oilfield operations, if you are interested in a challenging and rewarding career, please contact us!
To learn more about COSL, please visit our website at https://www.cosl.com.cn/
If you want seek for the opportunities worldwide, you can also visit our website at http://coslhaiwai.zhiye.com/.