JOBS
Featured Employer:Sapura Energy Berhad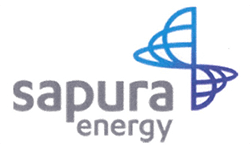 Sapura Energy Berhad ("Sapura Energy" or "Group") is a fully-fledged upstream player headquartered in Malaysia and one of the world's largest integrated oil and gas services and solutions providers.

We provide a full spectrum of capabilities that covers the entire value chain of exploration, development, production and rejuvenation as well as decommissioning and abandonment.

With a multinational workforce comprising over 13,000 employees spanning 51 nationalities, comprehensive world-class assets and project management capabilities, the Group's global presence is visible in over 20 countries. This includes Malaysia, China, Australia, Brazil, the United States of America, as well as those in Western Africa and the Middle East.

Sapura Energy is an international company with employees and clients from the world over. We offer opportunities to enhance your career across a full range of exciting roles in the upstream oil and gas industry: Fabrication, hook-up and commissioning, drilling services, production and exploration, geotechnical and geophysical survey, installation of pipelines and facilities, marine, diving and remotely operated underwater vehicle (ROV) services, operations and maintenance services.