Zohr Begins Production
|
Wednesday, December 20, 2017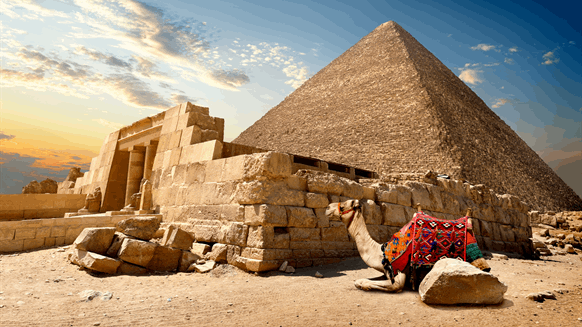 Eni announces the production start up of Zohr, the largest ever discovery of gas in the Mediterranean Sea.
Eni SpA announced Wednesday the production start up of Zohr, the largest ever discovery of gas in the Mediterranean Sea.
The field, which is located in the Shorouk Block offshore Egypt, has potential resources in excess of 30 trillion cubic feet of gas in place (around 5.5 billion barrels of oil equivalent), according to Eni.
Discovered in August 2015, Zohr obtained investment authorization after just six months and began production less than two and half years after first being found. In an organization statement, Eni said the field will be able to satisfy a part of Egypt's natural gas demand 'for decades to come'.
"Today is a historic day for us. It further confirms the capability of Eni's women and men to turn challenging opportunities into unprecedented achievements," Eni's CEO, Claudio Descalzi, said in a company statement.
"The start-up of Zohr is the direct result of our unique know-how, our ability to innovate in technology and of our tenacity in pursuing even the most challenging goals, of which we are very proud," he added.
"It will completely transform Egypt's energy landscape, allowing it to become self-sufficient and to turn from an importer of natural gas into a future exporter," Descalzi continued.
Eni holds a 60 percent stake in Shorouk Block, with Rosneft holding 30 percent interest and BP plc the remaining 10 percent. Eni has been present in Egypt since 1954, where it operates through its subsidiary IEOC Production BV. The company is the country's main producer with an equity production of approximately 230,000 barrels of oil equivalent per day.
Generated by readers, the comments included herein do not reflect the views and opinions of Rigzone. All comments are subject to editorial review. Off-topic, inappropriate or insulting comments will be removed.