Zephyr Hits More Hydrocarbons In Paradox Basin
|
Friday, January 20, 2023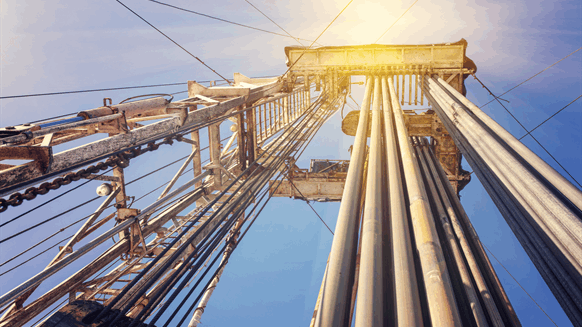 Zephyr Energy has come across a significant influx of hydrocarbons at the State 36-2 LNW-CC well at the company's flagship project in the Paradox Basin, Utah, U.S.
Zephyr Energy, the Rocky Mountain oil and gas company has come across more hydrocarbons in the Paradox Basin, Utah, U.S.
After reaching the reservoir at a depth of 9,598 feet true vertical depth, at the State 36-2 LNW-CC well the well experienced a significant influx of hydrocarbons which consequently led to the suspension of drilling operations while the well was stabilized.
The influx was caused by the well intersecting an apparent major natural fracture network in the reservoir, and the resultant flowing hydrocarbons are currently being diverted safely at surface through the drilling rig flare stack whereby they are subsequently flared. Throughout this period, Zephyr's operations team followed due well control procedure and stabilized the well without incident.
Zephyr's team is analyzing all options for the well's safe completion, which may include running production casing and completing the well without drilling the remainder of the planned lateral. It is also likely that planned hydraulic stimulation will not be required for the well.
"First and foremost, I want to reiterate that the safety of our team and our contractors is our top priority, and continuing to maintain a safe operational environment is of paramount importance to us," said Colin Harrington, Zephyr's Chief Executive.
"While we've long planned to artificially stimulate the reservoir in order to achieve hydrocarbon production from the well, we've always known that encountering a natural fracture network was both a drilling risk and a feature that could significantly enhance the overall potential productivity of the well. As such, all necessary procedures and precautions were in place in the event the well encountered an over-pressured natural fracture network," Harrington says, adding, "Whilst we're in an early phase of assessment, previous wells in the Paradox Basin which successfully targeted natural fractures have historically been prolific production wells."
"I'd like to note that over the past two months, our operations team dealt with an exceedingly challenging drilling environment, which included mechanical issues and significant weather impacts from the historic atmospheric river system flowing over and from California. While delays in isolation can be frustrating, the result is we now have confirmed hydrocarbon presence, significant reservoir over-pressure, and the presence of a highly permeable natural fracture network at this location – all very encouraging signs for an economic and productive well," concludes Harrington.
To contact the author, email andreson.n.paul@gmail.com
Generated by readers, the comments included herein do not reflect the views and opinions of Rigzone. All comments are subject to editorial review. Off-topic, inappropriate or insulting comments will be removed.