WTI Trades Above $54
by Matthew V. Veazey
|
Rigzone Staff
|
Tuesday, February 12, 2019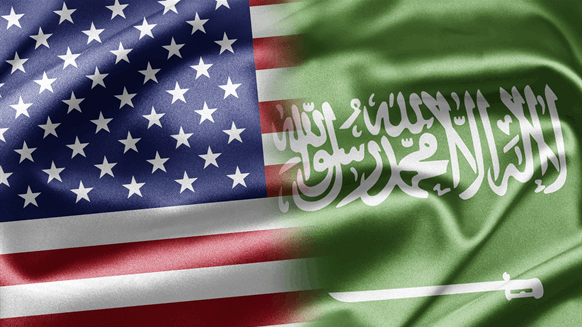 Crude oil, gasoline and natural gas prices finished higher Tuesday.
Both West Texas Intermediate (WTI) and Brent oil futures contracts posted gains Tuesday, with WTI spending some time above the $54-mark and Brent crossing the $62 price level.
The March WTI contract price gained 69 cents, ending the day at $53.10 per barrel. The benchmark traded within a range from $52.29 to $54.05.
Brent crude oil for April delivery settled at $62.42 per barrel, reflecting a 91-cent day-on-day increase.
"Saudi jawboning, which has been as aggressive as their production cuts, is back to give crude prices a prop, although the OPEC cartel they control anticipates lower demand for its oil this year versus higher output from rivals," Barani Krishnan, senior commodities analyst with Investing.com, told Rigzone. "The Saudi energy minister has been relentless in trying to talk up the market since the start of OPEC+10 campaign in December."
The latest offer by Saudi Arabia to prop up the market has been to lower March crude production by more than 500,000 barrels per day above December commitments, Krishnan explained.
"The Saudis' real problem is that, despite Venezuelan sanctions and fears of militant strikes in Libya and Nigeria, the geopolitical premium is just not kicking in for oil," continued Krishnan. "WTI is pretty much stuck at $51 to $54 per barrel while Brent is struggling to get above $62."
Krishnan observed that the oil market appears complacent with all the supplies that have already been displaced. Saudi Arabia's oil players "must be asking themselves how much more they have to do to bring prices to their desired target," he said.
"While the Saudis are cleverly targeting sour crudes destined to the U.S. for their cuts and not the prized sweets to Asia, the weekly data in the U.S. hasn't exactly aligned with their interest," said Krishnan. "To further frustrate them, this week we have refinery outages and backlogs that could cause further swelling in Cushing crude storage numbers that will again weigh on the market."
Additionally Krishnan pointed out that U.S. crude producers are mitigating the impact of Saudi actions noted above.
"Last but not least, in the greater battle of the barrels, sour or sweet, almost every major cut announced by the Saudis is being offset by higher U.S. output," Krishnan noted. "The Energy Information Administration, for instance, has just announced a record high production of 12.41 million barrels per day this year and 13.2 million next year."
The price of a gallon of reformulated gasoline (RBOB) posted a modest gain Tuesday. March RBOB picked up nearly a cent to settle at $1.43.
The March Henry Hub natural gas futures price rose by nearly 5 cents, ending the day at $2.69.
Generated by readers, the comments included herein do not reflect the views and opinions of Rigzone. All comments are subject to editorial review. Off-topic, inappropriate or insulting comments will be removed.