WTI Trades Above $54
|
Wednesday, December 05, 2018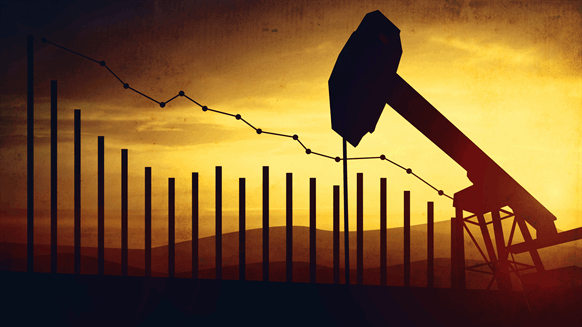 Crude prices declined as OPEC+ members gathered in Vienna to determine whether to reduce production and by how much.
The price of a barrel of West Texas Intermediate (WTI) crude oil for January delivery fell 36 cents Wednesday, settling at $52.89. The WTI traded within a range from $52.16 to $54.44.
Also declining during midweek trading was the February Brent futures contract. Brent crude ended the day at $61.56 a barrel, reflecting a 52-cent loss.
Crude prices declined as members of the Organization of Petroleum Exporting Countries (OPEC) and non-OPEC nations – particularly Russia – gathered in Vienna to determine whether to reduce production and by how much. According to a Bloomberg report, the "OPEC+" group has agreed to an output curb but has not determined the size of a reduction.
"There is an expectation that OPEC and Russia will agree to cut output by as much as 1.3 million barrels per day," Jason Feer, global head of business intelligence with Poten & Partners, told Rigzone late Tuesday. "Canada has already moved to reduced its output by more than 300,00 barrels per day. This should at least help stabilize oil markets until it is possible to get a better read on demand."
Feer added, however, that stabilizing oil prices comes with some risk.
"Many U.S. producers will make money at current price levels and U.S. production is expected to rise in 2019," Feer said. "In the worst case, output cuts could simply clear the decks for additional U.S. supply without having a significant and long-term impact on prices."
Unlike crude oil, the price of reformulated gasoline (RBOB) rose – albeit slightly – Wednesday. The January RBOB contract price gained less than a penny to settle at just under $1.45 a gallon.
Henry Hub natural gas for January delivery gained one cent to end the day at $4.47.
Generated by readers, the comments included herein do not reflect the views and opinions of Rigzone. All comments are subject to editorial review. Off-topic, inappropriate or insulting comments will be removed.