WTI Rises 2.5 Percent on Hurricane Threat
|
Tuesday, September 11, 2018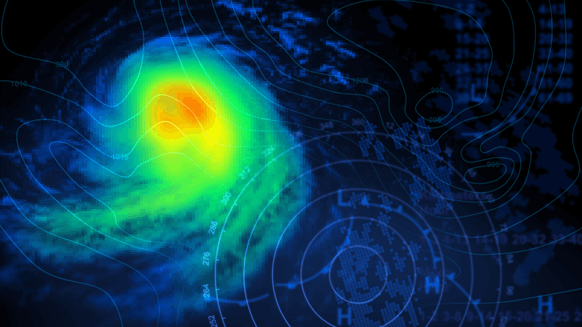 Crude oil and reformulated gasoline surged as three named tropical systems churned in the Atlantic Ocean.
Crude oil and reformulated gasoline surged Tuesday as three named tropical systems churned in the Atlantic Ocean.
The October WTI futures contract gained $1.71 Tuesday to settle at $69.25 a barrel. The intraday range for the benchmark was a low of $67.48 and a high of $69.55. Traders continued to monitor Hurricane Florence, a Category 4 storm packing maximum sustained winds of 140 miles per hour as of 4 p.m. Eastern Tuesday. According to the National Hurricane Center (NHC), Florence is expected to make landfall in the Carolinas Friday and could cause widespread flooding throughout the Mid-Atlantic region. It could also affect operations at major East Coast fuel terminal facilities.
"The market was focused on a series of storms headed toward the U.S. East Coast, which helped lift gasoline prices on the day," Delia Morris, Houston-based commodity pricing analyst, told Rigzone. "The RBOB contract for October was up almost 3 percent, to $2.01 per gallon, which had a knock-on effect on oil prices."
NHC forecasters are also monitoring Tropical Storm Isaac, which could enter the Caribbean Sea Thursday, and a tropical disturbance north of Mexico's Yucatan Peninsula. Another named storm in the Atlantic, Hurricane Helene, is predicted to weaken as it moves northward into cooler waters.
Ongoing concerns tied to pending U.S. economic sanctions on Iran also factored into Tuesday's crude price movements.
"With less than two months to go before U.S. sanctions on Iran take effect, there is evidence that Iranian exports are waning rapidly, and a considerable level of uncertainty exists around which producers will be in a position to fill that gap," Morris explained. "Many in the market had believed that U.S. crude production from shale might be able to fill that void."
Morris pointed out, however, that a U.S. Energy Information Administration (EIA) report challenges that assumption.
"The EIA … helped to limit those predictions around U.S. shale production strength when it issued this morning its closely watched Short-Term Energy Outlook Report for the month of September," Morris said. "In the report, the EIA revised down its estimate for U.S. crude output for both 2018 and 2019, to 10.66 million barrels per day and 11.5 million barrels per day, respectively."
The October Henry Hub natural gas futures contract price also ended the day higher, gaining two cents to settle at $2.83.
Generated by readers, the comments included herein do not reflect the views and opinions of Rigzone. All comments are subject to editorial review. Off-topic, inappropriate or insulting comments will be removed.