WTI Drops Below $60
|
Friday, November 09, 2018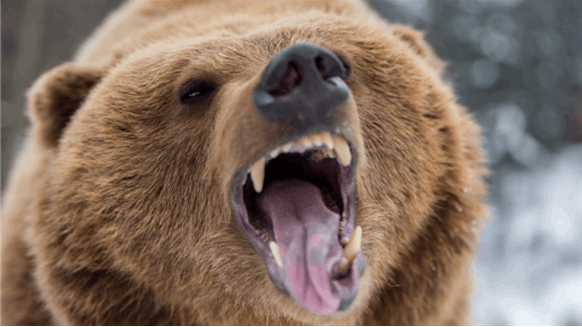 Crude oil futures declined again Friday, but the key natural gas benchmark got a late-week boost from a Canadian cold blast.
Crude oil futures declined again Friday, but the key natural gas benchmark got a late-week boost from a Canadian cold blast.
The December futures price for West Texas Intermediate (WTI) crude oil spent part of Friday below $60 a barrel but managed to settle above that threshold.
After peaking at $60.79 and bottoming out at $59.26, the front-month WTI ended the day at $60.19. Friday's settlement reflects a 48-cent decline from the previous day. Compared to the closing price for Nov. 2, the WTI is down 4.7 percent for the week.
The January Brent lost 47 cents Friday to settle at $70.18 a barrel. Week-on-week, the Brent is down 3.6 percent.
"An overabundance of bearish factors caused WTI and Brent to continue their decline for the fifth straight week, losing about $17 per barrel in value since then and nearly five percent this week alone," said Tom Seng, Assistant Professor of Energy Business at the University of Tulsa's Collins College of Business. "WTI hit a nine-month low and fell for the 10th straight session, while Brent pricing was the lowest since April."
Seng added that both the WTI and Brent officially entered "bearish" territory on Thursday, having lost 20 percent of their respective values since peaking in October. In addition, he noted that the WTI and Brent on Friday breached their key psychological price barriers of $60 and $70, respectively.
"Fundamentals weighed heavily on the market this week," continued Seng. "Despite a U.S. stock market that rebounded earlier, stocks were down today and global stocks continued lower on growth concerns. After a mid-week dip, the U.S. dollar rose higher into today, further adding to the downward pressure on WTI."
Seng also noted that supply news was nearly completely bearish, with U.S. Energy Information Administration (EIA) reports showing:
U.S. oil production for last week hit a record high of 11.6 million barrels per day (bpd) while October averaged 11.4 million bpd
The seventh consecutive increase in U.S. crude inventories, with a higher-than-expected 5.8 million barrel weekly gain
Russia and Saudi Arabia produced record crude volumes in October as well
"Adding insult to injury, rigs in the U.S. drilling for oil increased last week by 12," continued Seng. "The Trump administration granted six-month waivers to eight countries that will allow them to continue to purchase oil from Iran while they seek other sources."
December reformulated gasoline (RBOB) futures fell two cents Friday, settling at $1.62 a gallon. RBOB is down two cents day-on-day and 5.3 percent for the week.
"RBOB continues to follow crude oil, falling throughout the week and hitting price levels not seen since October 2017," said Seng.
A bright spot in energy commodities Friday was the December Henry Hub natural gas futures price, which rose nearly 18 cents to settle at $3.72. For the week, the Henry Hub price is up 13.4 percent.
"Natural gas traded flat for most of the week until today, when prices jumped on a forecast for a blast of cold Canadian air that is expected to lower temps for a large part of the country in the coming days," said Seng. "While a higher-than-expected injection into storage occurred last week, total inventory remains below both last year (15 percent) and the five-year (16 percent) average."
In addition, Seng pointed out EIA's Weekly Natural Gas Storage Report revealed a 65-billion cubic foot (Bcf) injection for last week, leaving total inventory at 3.208 trillion cubic feet (Tcf). The latter figure is the "'official' season-ending volume," he explained.
"Production last week decreased to 87.5 Bcfd while consumption fell to 83 Bcfd," added Seng. "Exports to Mexico dropped to 4.7 Bcfd while LNG exports increased to 4 Bcfd."
Generated by readers, the comments included herein do not reflect the views and opinions of Rigzone. All comments are subject to editorial review. Off-topic, inappropriate or insulting comments will be removed.