WTI Crude Oil Falls 3%
|
Thursday, October 11, 2018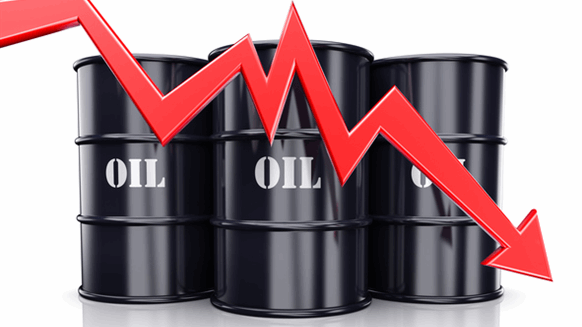 The bears reigned in crude oil markets Thursday.
The bears reigned in crude oil markets Thursday.
November West Texas Intermediate (WTI) crude oil futures slid 3 percent, falling $2.20 to settle at $70.97 a barrel. During Thursday's session, the WTI peaked at $72.76 and bottomed out at $70.51. The front-month Brent contract price sustained a 3.4-percent decline, losing $2.83 to settle at $80.26 a barrel.
As a Bloomberg article earlier Thursday indicated, fears tied to the ongoing U.S.-China trade war as well as reduced fuel demand in the U.S. Southeast – curtailed by Hurricane Michael – contributed to the bearish sentiment. Michael, which slammed into the Florida Panhandle Wednesday as a strong Category 4 hurricane on the Saffir-Simpson scale, had weakened into a tropical storm and made its way across Georgia and into the Carolinas by 4 p.m. Central time on Thursday.
Like the major crude oil benchmarks, the price of a gallon of reformulated gasoline (RBOB) for November delivery ended the day lower. RBOB lost nearly 9 cents to settle at $1.93.
On Wednesday, November Henry Hub natural gas futures managed to rally – unlike the other benchmarks that Rigzone tracks on a daily basis. Gas did not extend its midweek rally on Thursday, falling 6 cents to settle at $3.22.
Generated by readers, the comments included herein do not reflect the views and opinions of Rigzone. All comments are subject to editorial review. Off-topic, inappropriate or insulting comments will be removed.