WTI Cracks $70 but Falters
by Matthew V. Veazey
|
Rigzone Staff
|
Tuesday, July 31, 2018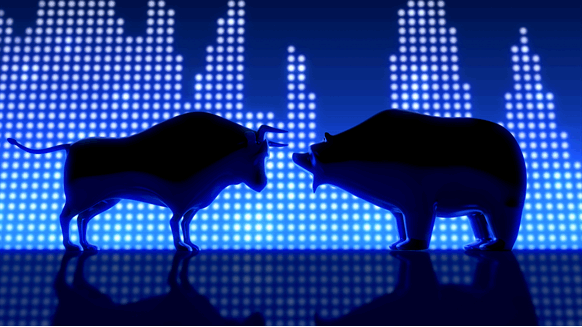 Analyst contends oil markets 'are just correcting a bit.'
As was the case during the previous day's trading, the WTI crude oil futures price rose above $70 a barrel on Tuesday. Unlike the WTI's behavior Monday, however, the benchmark had fallen short of that threshold by the session's close.
The September WTI futures price surged to $70.22 a barrel during Tuesday's trading but reversed course, settling at $68.76. The Brent futures price settled at $74.97 a barrel.
"I think the oil markets are just correcting a bit after a more than 50-percent run-up in oil prices over the past year," Robert Rapier, Chief Energy Analyst for Investing Daily, told Rigzone.
"Over the past six months crude oil inventories have been declining globally, and in the U.S. they are down about 15 percent since March," continued Rapier. "That is coming off record highs, but it is a much stronger seasonal draw than normal. These are bullish signs for oil, and they have been supportive of higher prices. Likewise, the chaos in Venezuela and further deterioration of relations with Iran."
Nevertheless, Rapier added that some bearish indicators do exist in regard to crude stocks.
"However, we may have reached a point of temporary equilibrium between supply and demand, as there are signs the inventory draws are slowing," Rapier continued. "I believe we will trade in a range from $65 to $75 until it becomes clear whether the market is now over- or under-supplied."
August Henry Hub natural gas futures settled at $2.78 after peaking at $2.83 during Tuesday's trading.
"Natural gas fundamentals remain pretty bullish, with storage levels at the bottom of the normal range as we gear up for winter demand," said Rapier. "It was reported just last week that exports to Mexico have surpassed 5 billion cubic feet per day for the first time ever. The only thing preventing much higher natural gas prices is that supply has managed to keep pace with demand. If we have a mild winter, that may continue to be the case. If it's a cold winter, we could deplete storage by the end of winter and see price spikes."
The price of reformulated gasoline for August delivery settled at $2.13 a gallon.
Generated by readers, the comments included herein do not reflect the views and opinions of Rigzone. All comments are subject to editorial review. Off-topic, inappropriate or insulting comments will be removed.