WTI, Brent Edge Upward on Sanctions Rumblings
by Matthew V. Veazey
|
Rigzone Staff
|
Tuesday, August 07, 2018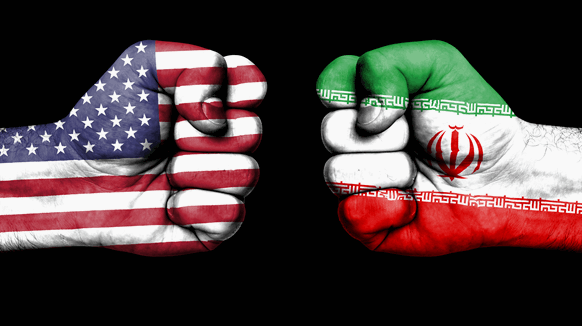 The WTI for September posted a 16-cent gain Tuesday.
The WTI for September posted a 16-cent gain Tuesday, settling at $69.17 a barrel after trading between $68.81 and $69.83. Meanwhile, the October Brent benchmark rose 90 cents to settle at $74.65 a barrel.
According to Robert Rapier, Chief Energy Analyst for Investing Daily, geopolitical rumblings between the United States and Iran are placing upward pressure on an already-stretched oil market.
"I think the key driver right now for oil prices is the realization that the U.S. is likely to follow through with sanctions on Iran's oil," Rapier told Rigzone. "The oil market is already pretty tight, and if a significant fraction of Iran's exports are removed from the market then there might not be enough spare capacity to make up the difference. In that case, prices are going to rise."
Also tight are natural gas inventories, noted Rapier, who sees a potential spike in the Henry Hub price.
"Seasonal natural gas inventories are quite low as we head into the end of injection season," Rapier explained. "Normally at this time of year natural gas in storage is about 20 percent higher than it is now. The concern is that if we go into high-demand season, which starts in less than three months, with low inventories, a cold winter or any stumbles in production could send the price of gas soaring. But that's not priced into gas futures at all."
During Tuesday's session, September Henry Hub futures gained nearly four cents to settle just under $2.90 per million British thermal units (MMBtu).
"The current Henry Hub spot price is still around $3/MMBtu," continued Rapier. "When inventories get pulled down in late winter, prices often spike to well above this level. We actually had a spike to $6 earlier this year, and following the cold winter of 2014 when inventories fell to a decade-low, prices briefly spiked to $8/MMBtu and were elevated for the rest of the year."
The September gasoline futures price settled at $2.10 per gallon Tuesday.
Generated by readers, the comments included herein do not reflect the views and opinions of Rigzone. All comments are subject to editorial review. Off-topic, inappropriate or insulting comments will be removed.