World's Largest LNG Producer Set to Change
by Andreas Exarheas
|
Rigzone Staff
|
Wednesday, June 05, 2019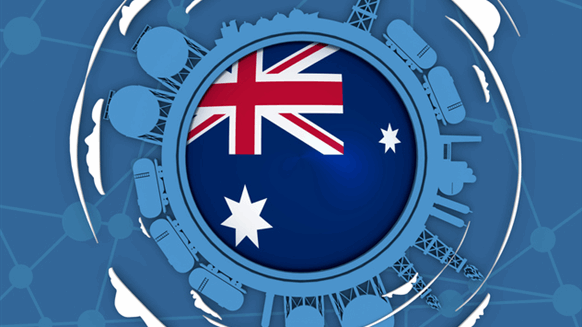 Australia is poised to dethrone Qatar as the world's largest producer of liquefied natural gas next year.
Australia is poised to dethrone Qatar as the world's largest producer of liquefied natural gas (LNG) next year.
That's according to Rystad Energy, which forecasts that Australia will stay in top spot until Qatar eventually reclaims the position in 2024.
"Over the next two years, pending approvals on up to seven Australian integrated LNG projects could challenge Qatar as the country with the largest sanctioned LNG volumes from integrated projects during that period," Readul Islam, a research analyst at Rystad Energy's upstream team, said in a company statement.
"However, though sanctioned Australian LNG supply volumes could run neck and neck with Qatar over the next couple of years, Qatari LNG production should retake the top producer crown midway through the next decade," he added.
Rystad highlighted that, following the 2017 lifting of Qatar's North Field moratorium, Qatar Petroleum has revealed a plan for four additional production facilities to supply 33 million tons per annum of LNG. When these expansion trains reach plateau rates during the mid-2020s, Qatar will regain the top LNG producer spot, according to Rystad Energy.
Islam said the jostling for the top LNG producer crown "probably is of cursory interest to oilfield service specialists".
"If we add proposed onshore LNG projects in Papua New Guinea to the tally from Australia, a $40 billion wave of LNG projects will wash over the region over the next couple of years. Service players won't want to miss a slice of this world-class pie," he stated.
According to a recent report published by DNV GL, the majority of LNG-focused oil and gas professionals believe several new LNG infrastructure projects will need to be initiated this year to ensure supply can meet demand after 2025.
The report also revealed that more than two thirds of these professionals think price uncertainty is limiting investment in LNG megaprojects and that more than a third expect the United States to experience the greatest growth in LNG exports over the next three years. China is the country expected to have the greatest growth in LNG imports over the next three years, according to the report.
Last month Rystad Energy revealed that the escalation of the trade war between the United States and China could jeopardize several LNG mega projects awaiting final approval.
Rystad Energy describes itself as an independent energy research and business intelligence company providing data, tools, analytics and consultancy services to the global energy industry. DNV GL describes itself as a global quality assurance and risk management company.
DNV GL's report draws upon a global survey of 291 senior LNG professionals, conducted in December 2018. The report also includes findings from DNV GL's annual study on the outlook for the oil and gas industry, based on a survey of 791 senior oil and gas professionals, conducted during late October and early November 2018.
Generated by readers, the comments included herein do not reflect the views and opinions of Rigzone. All comments are subject to editorial review. Off-topic, inappropriate or insulting comments will be removed.
MORE FROM THIS AUTHOR
Andreas Exarheas
Editor | Rigzone