Wood to Design Pioneering LNG Platform
|
Tuesday, October 17, 2017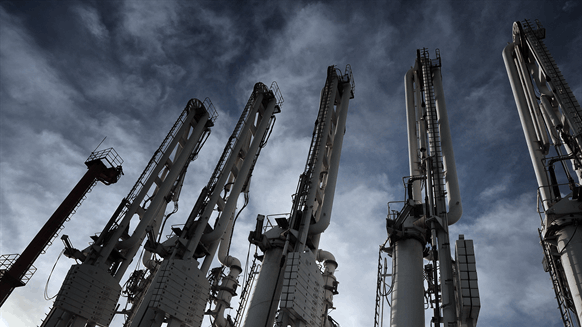 Offshore facility to liquefy, store gas from Texas' Permian Basin.
The Honghua Group Limited has awarded Wood a $12 million front-end engineering design (FEED) contract for its liquefied natural gas (LNG) platform development in the West Delta area of the Gulf of Mexico, Wood announced Tuesday.
"We are very excited to be a part of this ingenious project," Andrew Stewart, CEO for Wood's Asset Solutions Americas business, said in a written statement.
According to Wood, the FEED's primary objective will be to finalize the design of the world's first offshore platform-based natural gas liquefaction and storage facility. The company noted that it recently completed the project's pre-FEED work. The scope of work under the FEED includes:
The onshore gas pre-treatment plant configuration and layouts
General utilities
Feed gas processing and compression
Transportation and delivery via repurposed pipelines from the existing onshore Toca and Venice, La., facilities to the LNG facilities 10 miles offshore
Wood stated that the offshore liquefaction platform – slated for completion approximately three years from now – will receive gas from Texas' Permian Basin and liquefy and store it for the global export market. The company also noted that it will compile and develop the necessary technical documentation for a Deep Water Port (DWP) permit application to the U.S. Maritime Administration (MARAD).
The full offshore gas liquefaction facility will be designed to produce up to 4.2 million tonnes per year of LNG and to store 300,000 cubic meters of LNG, Wood said in its announcement Tuesday. Other companies collaborating on the FEED include EnTX GasTek Global Ltd., GE unit Baker Hughes and Braemar Technical Services, it added.
Generated by readers, the comments included herein do not reflect the views and opinions of Rigzone. All comments are subject to editorial review. Off-topic, inappropriate or insulting comments will be removed.