With Arctic Drilling Under Attack, Norway Oil Chiefs Fight Back
by Bloomberg
|
Mikael Holter
|
Wednesday, November 15, 2017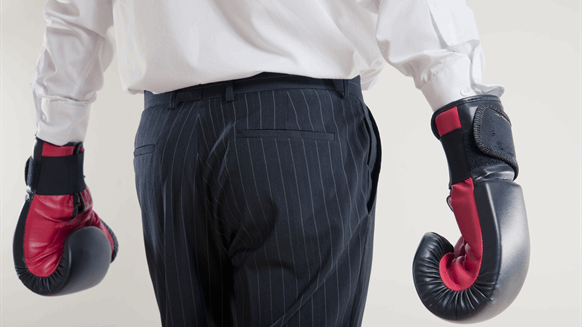 The man overseeing western Europe's biggest crude spigot is fighting back against the oil doubters.
The man overseeing western Europe's biggest crude spigot is fighting back against the oil doubters.
Norway's push into the Arctic, necessary to prolong the nation's more than four decades of petroleum production, is running into a multi-pronged attack with claims that projects will be unprofitable and an unprecedented lawsuit targeting the government.
"There are many forces who are using different venues to win over public opinion to the view that it's not right to go ahead with new exploration and developments," Petroleum and Energy Minister Terje Soviknes said in an interview on Tuesday. "There's no reason why Norwegian oil and gas resources shouldn't be competitive on the global market."
While oil has made Norway one of the world's wealthiest nations and helped it amass a $1 trillion wealth fund, its citizens are increasingly starting to question the industry's future in an age of climate change and rapid transformation of global energy markets.
The industry is also struggling with safety issues in the harsh climate off the northern tip of Norway. Eni SpA's Goliat, the first oil field in the Barents Sea, is under intense scrutiny for numerous safety lapses as well as its economics.
Environmental organizations including Greenpeace, whose activists have previously scaled rigs in open seas to protest drilling, have now taken the government to court over the award of licenses in the region, claiming it breaches with the Constitution. Court proceedings started on Tuesday in Oslo.
It's too early to draw any conclusions on the profitability of Goliat, Soviknes said at a conference organized by daily Dagens Naeringsliv in Oslo, dismissing claims from environmental groups and opposition parties. Even so, his ministry a few hours later said in a statement it would conduct a broader assessment of Goliat's profitability, in the interest of getting a "good fact base."
Soviknes said in the interview he assumes Eni will do all it needs to comply with safety regulations before the Italian operator restarts production. There are no signals from partner Statoil ASA or trade unions that they have lost confidence in the operator, he said.
The minister insisted that the 2016 award of 10 licenses in the Barents Sea, which followed Parliament's decision to open an entirely new area bordering Russian waters to explorers, was lawful. The award was based on thorough scientific, administrative and political processes, he said.
"There is no basis to make a legal issue of a decision made by a broad majority in Parliament," Soviknes said.
The future of Norway's oil industry lies in the country's northernmost region, and companies that are already including various risk factors in their investment decision are best placed to make assessments of a project's profitability, Karl Eirik Schjott-Pedersen, the industry's chief lobbyist, said at the same conference.
"There's no oil company mad enough to develop a field anywhere in the world that it didn't feel quite certain would be profitable also when there's higher risk," he said in a presentation.
While he declined to comment on the lawsuit against the government, he said opponents of drilling in the Barents Sea, thought to hold about half of Norway's undiscovered resources, mustn't be allowed to decide the premises of the debate.
"That would leave us facing another type of risk," he said. "The risk that we as a society choose not to make use of the large potential in the Barents -- a risk of stranded opportunities."
1
2
View Full Article
Generated by readers, the comments included herein do not reflect the views and opinions of Rigzone. All comments are subject to editorial review. Off-topic, inappropriate or insulting comments will be removed.