Winners and Losers of Offshore Spending Revival
by Bloomberg
|
Francois de Beaupuy
|
Friday, January 11, 2019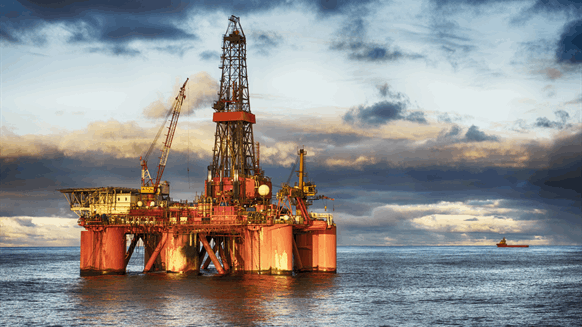 After 4 years of cutbacks, oil companies are poised to open their wallets again and develop new offshore fields, but the benefits won't be spread equally.
Still Hard Times
On the other hand, the market for equipment used on shallow water platforms such as pumps, turbines and heat exchangers provided by the likes of General Electric Co., ABB Ltd. and National Oilwell Varco Inc. may lag, partly because they tend to be ordered later in project cycles, Martinsen said.
Bourbon Corporation, a French operator of support vessels for offshore industry, is also looking for signs of recovery as persisting low rates has forced it to suspend the payments of its debt. Bourbon's situation is "worrying" as it operates in an oversupplied market, said Kevin Vo, an analyst at AlphaValue in Paris. Bourbon declined to comment.
"As a company sanctions a project or an exploration campaign, that cash doesn't flow through the supply chain until perhaps one or two or three years, so the supply chain isn't out of the woods yet," said Woodmac's Evans. "So 2020 looks like the year where many parts of the supply chain will start to feel better."
To contact the reporter on this story: Francois de Beaupuy in Paris at fdebeaupuy@bloomberg.net To contact the editors responsible for this story: James Herron at jherron9@bloomberg.net Helen Robertson, Christopher Sell
1
2
View Full Article
Generated by readers, the comments included herein do not reflect the views and opinions of Rigzone. All comments are subject to editorial review. Off-topic, inappropriate or insulting comments will be removed.