Will Exxon Sell Iraq Field Stake to Chinese Firms?
by Bloomberg
|
Bloomberg News
|
Friday, November 20, 2020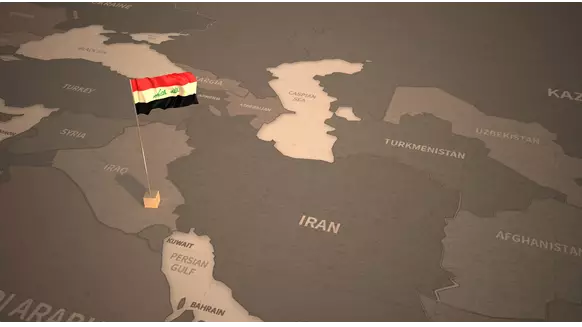 Such a deal reportedly could fetch at least $500 million.
(Bloomberg) -- China's oil giants China National Petroleum Corp. and CNOOC Ltd. are considering acquiring Exxon Mobil Corp.'s remaining stake in an oil field in Iraq, which could fetch at least $500 million, according to people familiar with the matter.
A deal would mark Exxon's exit from the project and a further retreat from Iraq by international oil majors, following Royal Dutch Shell Plc's departure from the giant Majnoon field three years ago. Tough contractual terms, payment delays and political instability have dulled the appeal of what had once been the Middle East's glittering oil prize.
"Iraq has not proved as attractive as it was hoped to be a decade ago," said Richard Bronze, co-founder of consultant Energy Aspects Ltd. "U.S and European firms are not pursuing those big upstream opportunities -- which is bad news for Iraq's further expansion plans. Chinese firms are, by contrast, still interested."
CNPC an CNOOC, both state-owned, are weighing a potential deal to buy Exxon's 32.7% stake in Iraq's West Qurna 1 field, the people said, asking not to be identified as the matter is private.
No final decisions have been made and there is no guarantee the deliberations will lead to a deal, the people said. Geopolitical risks in Iraq could bring uncertainties to any potential agreement, they added. Representatives for CNOOC, Exxon and CNPC declined to comment.
Exxon's departure from the field, where it was once the dominant player and remains the lead contractor, would throw into further doubt a major water-injection project seen as critical for growing Iraq's production capacity. The U.S. company has been in talks over the common seawater supply project for southern oil fields, which has encountered multiple delays.
While the government in Baghdad made enormous progress in rebuilding its war-scarred oil industry in the last decade -- effectively doubling output between 2010 and 2015 despite an Islamist insurgency and other challenges -- it has repeatedly been forced to push back its loftiest production goals.
The country was pumping about 4.8 million barrels a day last September, just before a new round of supply cuts agreed with fellow members of the Organization of Petroleum Exporting Countries. It aims to reach 7 million barrels a day by 2027, Oil Minister Ihsan Abdul Jabbar said last month.
In 2010, Exxon signed an agreement with Iraq's state-owned South Oil Co. to rehabilitate and redevelop the West Qurna oil field. Three years later, Exxon reduced its holding by selling a stake to PetroChina, CNPC's listed unit, and to PT Pertamina. Itochu Corp. acquired Shell's 19.6% stake in the field in 2018.
Iraq awarded a contract to develop the West Qurna oilfield to Exxon and Shell in 2009. The oilfield is one of the world's largest with expected recoverable reserves of over 20 billion barrels, according to Itochu's website. The site produces slightly below 500,000 barrels a day, one of the people said.
Last year, Exxon's staff left the Iraqi field after the U.S. withdrew non-essential staff from its embassy in Baghdad, citing a threat from neighboring Iran, Reuters reported at the time. The staff returned two weeks later after boosting company's security.
The U.S. plans to accelerate a drawdown of troops in Iraq to 2,500, from about 3,000 currently, Acting Secretary of Defense Christopher Miller announced on Tuesday at the Pentagon. Before he leaves office in January, President Donald Trump is working to deliver on his longtime pledge to exit "endless wars."
--With assistance from Kevin Crowley, Kathy Chen and Grant Smith.
© 2020 Bloomberg L.P.
Generated by readers, the comments included herein do not reflect the views and opinions of Rigzone. All comments are subject to editorial review. Off-topic, inappropriate or insulting comments will be removed.