Wave Goodbye to Bonanza Oil Trade
by Bloomberg
|
Firat Kayakiran
|
Monday, June 29, 2020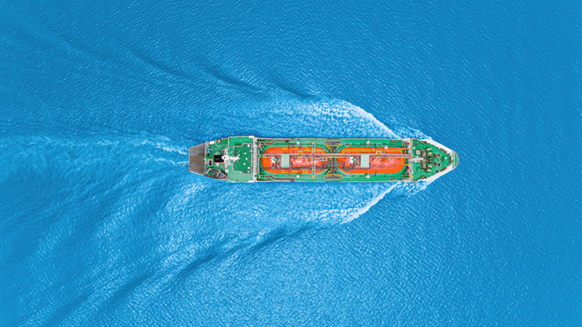 An oil trade that made its way into Donald Trump's press briefings is fading away with every dollar that the price of crude rallies.
Not everybody's confident that the oil flows will recover to a sufficiently high level to drive rates up. The full 9.6 million-barrels-a-day cut by the Organization of Petroleum Exporting Countries and its allies will last to end of July. Then it goes to 7.7 million in August. That's still a huge amount for the tanker market to absorb.
While there's been a quick rebound in oil demand, the total amount of trade still looks likely to be lower than it was before the coronavirus struck for at least several months to come.
Jet fuel demand alone stood at about 10 million barrels a day before the virus. Even if consumption of the product recovered to 70% of its pre-pandemic level, that would still ultimately translate into a huge reduction in the amount of crude required. And usage of other petroleum products, such as gasoline and diesel, still remains lower than it was.
Then there's the return of ships from storage to consider.
"The fallout from floating storage unwind is clear," said Jonathan Chappell, an analyst focusing on marine transportation equities at Evercore ISI. "The return of capacity to the spot market, coupled with meeting oil demand with localized offshore stocks will create a pain trade for tanker markets, the duration of which will completely depend upon the pace of an oil demand recovery."
--With assistance from Alex Longley, Grant Smith and Jack Wittels.
To contact the reporter on this story:
Firat Kayakiran in London at fkayakiran@bloomberg.net
To contact the editors responsible for this story:
Alaric Nightingale at anightingal1@bloomberg.net
John Deane
1
2
View Full Article
Generated by readers, the comments included herein do not reflect the views and opinions of Rigzone. All comments are subject to editorial review. Off-topic, inappropriate or insulting comments will be removed.