Venezuelan Oil Output Heads to 29-Year Low as Cash Crunch Grows
by Bloomberg
|
Lucia Kassai & Sheela Tobben
|
Friday, November 10, 2017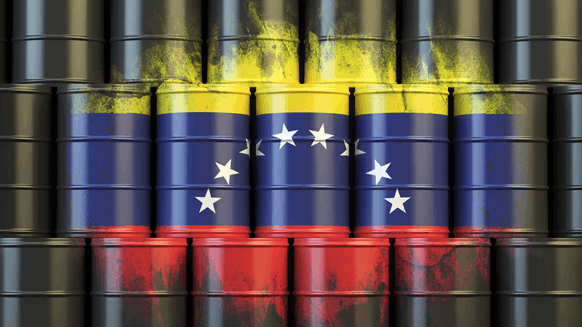 Venezuela is set to pump the least oil in almost three decades, just when it needs petrodollars the most.
"Output will remain in decline beyond 2020 due in large part of the extensive deterioration of equipment and the loss of skilled labor in Venezuela, both of which will take multiple years to repair," she said by email. "There's little if any investment traveling upstream and, with forthcoming debts still in limbo, investments will be held back by both PDVSA and private sector participants."
Other Crudes
As refiners consider alternatives to Venezuelan oil, U.S. Gulf refiners are the most vulnerable, as they rely on the South American country's heavy, tar-like crude for 20 percent of their supplies, according to Energy Information Administration data. PBF Energy Inc.'s chief Tom Nimbley said in a conference call they had no problems in substituting Venezuelan oil.
PDVSA made an overdue $1.1 billion bond principal payment this week. Still, even a default wouldn't dramatically affect oil production, said Virendra Chauhan, a Singapore-based analyst with Energy Aspects Ltd.
"A default could complicate exports, blending and trading operations, with the U.S. likely to face the brunt of the shortfalls in the event that creditors attempt to seize some cargoes," he said by email. "As nearly two-thirds of the country's production is controlled by Chinese and Russian companies, that will ensure production continues, to repay their own debt."
With assistance from Fabiola Zerpa and Michael Roschnotti.To contact the reporters on this story: Lucia Kassai in Houston at lkassai@bloomberg.net; Sheela Tobben in New York at vtobben@bloomberg.net. To contact the editors responsible for this story: David Marino at dmarino4@bloomberg.net Stephen Cunningham.
1
2
View Full Article
Generated by readers, the comments included herein do not reflect the views and opinions of Rigzone. All comments are subject to editorial review. Off-topic, inappropriate or insulting comments will be removed.
RELATED COMPANIES