USA Oil Sector Examines Ida Damage
by Bloomberg
|
Josyana Joshua
|
Tuesday, August 31, 2021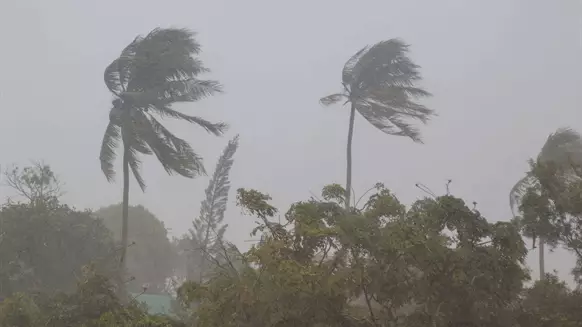 Oil and gas producers, and refineries that fuel the U.S., are assessing the impact on operations after the passage of Hurricane Ida.
(Bloomberg) -- Oil and gas producers, and refineries that fuel the U.S., are assessing the impact on operations after the passage of Hurricane Ida.
It could be quite some time before a full extent of the damage is known, with access to many facilities along the Louisiana coast still severely limited. Crews have been able to make aerial surveys, but roads are largely impassable due to high water and downed trees.
At least 2 million barrels a day of oil refining capacity was affected by the weather pattern, which cut power across Louisiana and left at least one facility in standing water. About 95% of oil production, and 94% of gas output had been shut-in as of Monday, according to the Bureau of Safety and Environmental Enforcement.
Here is a list of major oil and gas production sites that were shut and their capacity in barrels per day, or barrels of oil equivalent a day.
Atlantis, 200,000 b/d
Mad Dog, 100,000 b/d
Na Kika, 130,000 b/d
Thunder Horse, 250,000 b/d
Turritella (including Stones field) 50,000 boe/d (at peak), Stones field working to resume partial production
Mars, 60,000 boe/d
Olympus, 100,000 boe/d
Appomattox, 175,000 boe/d
Ursa, 150,000 boe/d
Auger, 130,000 boe/d
Enchilada/Salsa, capacity not specified
Titan, 2,000 boe/d (producing rate in 2Q)
Shenzi, 100,000 b/d and 50 mmcf/d gas
Shut in production, up to 4,100 boe/d
Shut all oil and natural gas platforms; volume not specified
Average net daily production in 2018 was 186k bbl of crude, 105 million cubic feet of natural gas and 13k bbl of NGLs: website
Exxon Mobil Corp. evacuated personnel from its Hoover platform; minimal impact on production
Ports:
Coast Guard set condition Zulu for New Orleans
LOOP paused deliveries until after storm
Refineries:
Phillips 66's 255k b/d Alliance began idling units Friday; plant had standing water after Ida
PBF was reducing rates at 190k b/d Chalmette; no power since Sunday, co. said Monday
Shell was shutting 230k b/d Norco
Marathon shut production at 578k b/d Garyville; co. evaluating restart timeline as of Monday, didn't comment on whether facility had power loss
Valero halted 340k b/d St. Charles and 125k b/d Meraux
ExxonMobil's 520k b/d Baton Rouge ran at about 50% capacity before Ida; refinery halted units Sunday but didn't sustain damage and will begin restart process once Exxon confirms that it has access to necessary feedstocks and third-party utilities to stabilize systems
--With assistance from Barbara Powell, Alaric Nightingale and David Wethe.
© 2021 Bloomberg L.P.
What do you think? We'd love to hear from you, join the conversation on the Rigzone Energy Network.

The Rigzone Energy Network is a new social experience created for you and all energy professionals to Speak Up about our industry, share knowledge, connect with peers and industry insiders and engage in a professional community that will empower your career in energy.