USA and Saudis Discuss Energy Affordability
by Bloomberg
|
J.Blas, S.E.Wardany, G.Smith
|
Thursday, April 01, 2021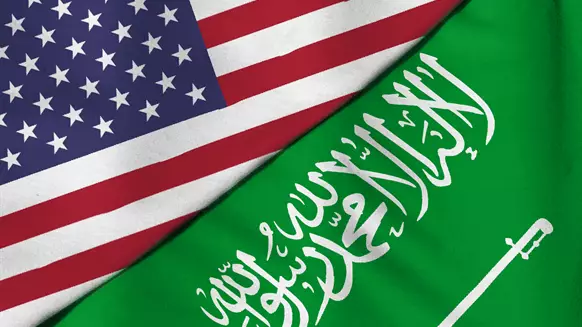 The U.S. called Saudi Arabia on the eve of an OPEC+ meeting to highlight the importance of 'affordable energy', adding another element of uncertainty into the group's decision on production cuts.
Demand Forecast
Still, the coalition's data point to the need for caution.
Officials from the OPEC+ Joint Technical Committee, which met on Tuesday, reduced their estimate for global oil demand growth this year to 5.6 million barrels a day, from 5.9 million previously. The adjustment was most pronounced from April to June, when on average consumption is now seen 1 million barrels a day lower than prior projections.
That implies that the cartel's primary goal for the coming months -- running down excess fuel inventories built up during the pandemic -- would only happen slowly unless it agrees on Thursday to maintain production cuts close to current levels.
The OPEC+ alliance is withholding about 8 million barrels a day of production -- roughly 8% of the global total -- in order to disperse the surplus that built up when demand collapsed last year.
While they've committed to restoring some of that halted supply over the rest of the year, the producers have so far moved very carefully. At the start of March, the group stunned traders by rebuffing calls to open the taps as consumption was recovering.
OPEC expects demand to pick up in the summer, especially in the U.S., but "they are very concerned about other parts of the world," Amrita Sen, chief oil analyst and co-founder of Energy Aspects Ltd. said in an interview on Bloomberg television. Even so, "there is genuinely talk of starting to put back barrels in the market from May."
--With assistance from Dina Khrennikova.
© 2021 Bloomberg L.P.
1
2
View Full Article
Generated by readers, the comments included herein do not reflect the views and opinions of Rigzone. All comments are subject to editorial review. Off-topic, inappropriate or insulting comments will be removed.