US Midwest Oil Refiners Boost Output, Cut Dependence On Gulf Coast
by Reuters
|
Jarrett Renshaw
|
Monday, October 23, 2017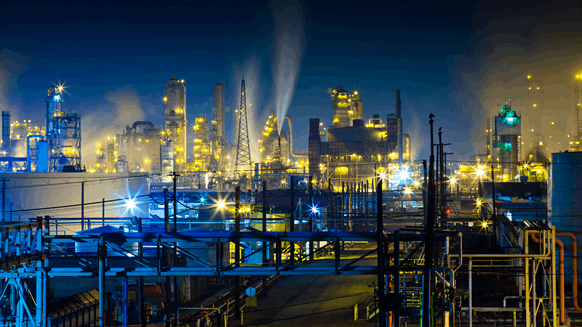 US refineries from Ohio to Minnesota are capitalizing on access to cheap crude from Western Canada and North Dakota oilfields.
But analysts predict that ebbing U.S. gasoline demand will eventually force Midwestern refiners to find other markets, including exports. To facilitate this, some pipelines that used to carry product to the Midwest have already been reversed. But Philadelphia-area refiners are pressuring state regulators to reject reversal of a pipeline that would bring Midwest fuel to the Pittsburgh area.
The owners of the 1.2 million bpd Capline Pipeline, the nation's largest crude pipeline by volume, will soon gauge shipper interest in reversing that line, which currently runs from Louisiana to Illinois. The line is owned by Marathon, BP and Plains All American, and the group said reversal would not come until 2022.
Shippers abandoned the line in recent years due to the waning financial incentive to move barrels north. But BP, which has an ownership interest in the pipeline, has slowed the reversal over concerns that it could erode the discount on Canadian oil enjoyed by its Whiting refinery. BP did not respond to questions about that pipeline.
Analysts expect regional market-share battles to intensify. The Midwest will go from being short roughly 500,000 bpd of gasoline this year to a surplus of roughly 200,000 bpd by 2030, according to Wood Mackenzie refinery analyst Andrew Shepard.
A gasoline supply glut would pressure prices and weaken profit margins for refiners, Shepard said. Eventually, Midwest refiners will have to close plants if they cannot access new markets. "The Midwest must gain increased access to the East Coast market," Shepard said.
(Reporting By Jarrett Renshaw; Editing by David Gaffen and David Gregorio)
1
2
View Full Article
Generated by readers, the comments included herein do not reflect the views and opinions of Rigzone. All comments are subject to editorial review. Off-topic, inappropriate or insulting comments will be removed.