US Drilling Slows Down, Oil Steadies Near 2-Month High
|
Monday, January 21, 2019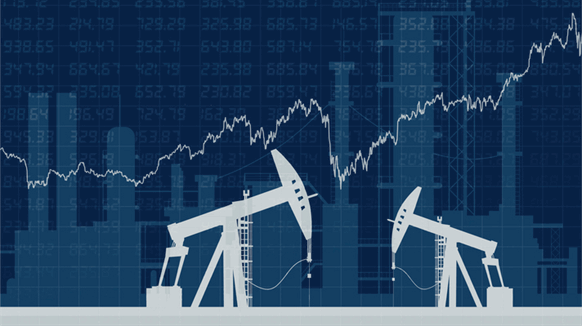 Oil steadied near a two-month high in New York amid a pullback in US drilling activity.
(Bloomberg) -- Oil steadied near a two-month high in New York amid a pullback in U.S. drilling activity, while ongoing U.S.-China trade talks left an uncertain outlook for demand.
Futures rose 0.3 percent after surging 3.3 percent on Friday. The number of rigs drilling for oil in the U.S. fell to the lowest since May, according to Baker Hughes data. China and America, the world's biggest oil consumers, have made little progress in talks on intellectual property, a major sticking point as they pursue a deal to end a tariff battle, according to people familiar with the discussions.
"The price volatility seen over the latter part of last year certainly appears to have made producers hesitant to pick up drilling activity," said Warren Patterson, senior commodities strategist at ING Bank NV.
Oil is off to its best start to a year since 2001 after plunging almost 40 percent last quarter on fears of a global supply glut and weaker consumption. To counter those worries, OPEC and its partners have started to cut production to balance the market while the International Energy Agency expects relatively strong demand this year. Still, concerns persist after China's economy expanded at the slowest annual pace since 1990.
West Texas Intermediate crude for February traded at $53.97 a barrel, up 17 cents, on the New York Mercantile Exchange, at 8:54 a.m. local time. The contract jumped $1.73 to $53.80 on Friday to close at the highest level since Nov. 21, capping a weekly gain of 4.3 percent.
Brent for March settlement added 15 cents to $62.85 a barrel on the London-based ICE Futures Europe exchange, after advancing $1.52 on Friday. The global benchmark crude was at an $8.63 premium to WTI for the same month.
Even as the U.S. rig count tumbled by 21 to 852, the biggest decline since 2016, Energy Information Administration data last week showed American drillers pumped 11.9 million barrels a day. U.S. output is set to expand by 1.1 million barrels a day this year and may exceed Saudi Arabia's maximum level within the next six months, according to the IEA.
The pullback in drilling "is not expected to significantly slow down U.S. crude production growth," analysts at consultants JBC Energy GmbH in Vienna said in a report.
Other oil-market news: China's crude oil output last year fell to the lowest since 2007, with no significant recovery seen in the near-term as drillers struggle to pursue a government strategy to cut the nation's reliance on imports by producing more at home. Hedge funds boosted net wagers on rising Brent crude prices by 9 percent in the week ended Jan. 15, mostly because they continued to unwind a short-selling spree from the end of 2018, data from the ICE Futures Europe exchange show.
With assistance from Tsuyoshi Inajima. To contact the reporter on this story: Grant Smith in London at gsmith52@bloomberg.net. To contact the editors responsible for this story: James Herron at jherron9@bloomberg.net Rakteem Katakey, Amanda Jordan.
Generated by readers, the comments included herein do not reflect the views and opinions of Rigzone. All comments are subject to editorial review. Off-topic, inappropriate or insulting comments will be removed.