Under Pressure From Trump, Saudis Put Brakes on Oil's Rally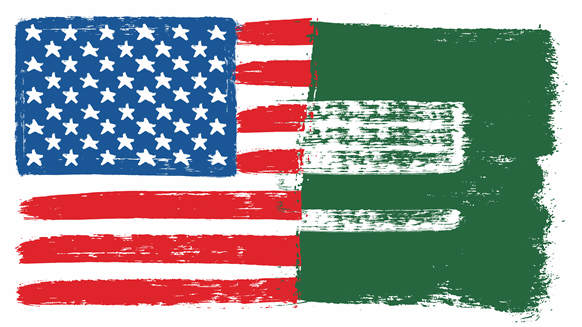 The world's largest oil exporter just made quite a policy swerve.
"We're not interested in an endless rise in the price of energy and oil," Putin told reporters in St. Petersburg on Friday. "I would say we're perfectly happy with $60 a barrel. Whatever is above that can lead to certain problems for consumers, which also isn't good for producers."OPEC and its allies will gather in Vienna for a policy meeting on June 22 to hammer out a deal. While Al-Falih and Russia's Novak have indicated that output will most likely increase, the details -- how many barrels from which countries -- are still a question mark.
"In an environment of low inventories and rising geopolitical outages, raising some supply is prudent," said Amrita Sen, oil analyst at Energy Aspects Ltd.
Oil producers are debating an increase ranging from 300,000 barrels a day at the low end, backed by Gulf producers including Saudi Arabia, and a larger increase of about 800,000 barrels a day favored by Russia, a person familiar with matter said on Friday.
"It's too early now to talk about some specific figure, we need to calculate it thoroughly," Novak said.
Even though Al-Falih's comments brought about an immediate price reaction, there are still reasons for people to be bullish as traders await the impact of U.S. sanctions against Iran and wider political tensions in the Middle East.
And with global oil demand growing strongly, hedge funds will shift their focus on diminishing global spare capacity as OPEC returns barrels to the market. The U.S. government estimates the cushion at just 1.34 million barrels a day next year, below the 1.4 million reached in 2008 when oil prices surged to nearly $150 a barrel.
In a letter to investors earlier this month, Pierre Andurand, the bullish oil hedge fund manager, warned that if Saudi Arabia needs to "offset production declines from Iran and Venezuela" global spare capacity would decline to perilous levels.
"Oil prices could potentially surge to record high levels to force demand destruction very quickly," he wrote.
With assistance from Wael Mahdi, Nishant Kumar, Grant Smith, Elena Mazneva, Dina Khrennikova and Jack Farchy. To contact the reporter on this story: Javier Blas in London at jblas3@bloomberg.net. To contact the editors responsible for this story: Will Kennedy at wkennedy3@bloomberg.net Alex Devine.
1
2
View Full Article
Generated by readers, the comments included herein do not reflect the views and opinions of Rigzone. All comments are subject to editorial review. Off-topic, inappropriate or insulting comments will be removed.