ADNOC Awards Ruwais Upgrade to Samsung-CB&I JV
|
Wednesday, February 07, 2018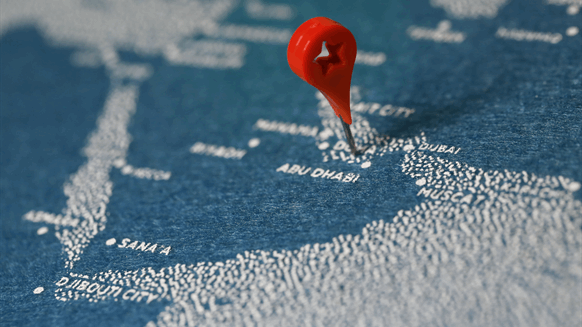 The project will introduce crude processing flexibility at Ruwais Refinery-West.
Abu Dhabi National Oil Co. (ADNOC) has awarded the engineering, procurement and construction (EPC) contract for its US$3.1 billion Ruwais refinery upgrade to a joint venture between Samsung Engineering and CB&I, ADNOC announced Wednesday.
"Enabling the Ruwais Refinery-West to process Upper Zakum, or similar, medium sour crude, in place of Murban light sweet crude, will allow us to extract greater value from our crude resources," Abdulaziz Abdulla Alhajri, Director of ADNOC's Downstream Directorate, said in a written statement. "It will mean we can maximize the benefit of price differentials to enhance refinery margins, improve the middle distillate products and release valuable Murban crude into the market."
Under its US$3.1 billion Crude Flexibility Project (CFP), ADNOC plans to add an atmospheric residue de-sulphurization (ARDS) unit so that the Ruwais Refinery-West complex can process up to 420,000 barrels per day of Upper Zakum crude or other similar crudes from the market, the company stated. It noted that ARDS technology is extensively used in upgrading medium to heavy petroleum oils and residues to more valuable clean environmentally friendly transportation fuels. Moreover, the company pointed out that ARDS partially converts residues from crude to produce low-sulfur fuel oil and hydrotreated feedstocks.
ADNOC expects the refinery modifications, slated for completion by the end of 2022, to free up more valuable Murban crude for export sales.
SOURCE: ADNOC
Generated by readers, the comments included herein do not reflect the views and opinions of Rigzone. All comments are subject to editorial review. Off-topic, inappropriate or insulting comments will be removed.