Trump Pausing Offshore Oil Expansion Push
by Bloomberg
|
Jennifer A. Dlouhy
|
Thursday, April 25, 2019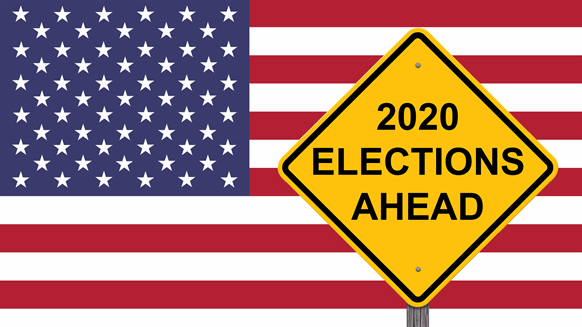 The Trump administration is said to be delaying its bid to expand oil drilling to new US waters until after the 2020 election.
(Bloomberg) -- The Trump administration is delaying its bid to expand oil drilling to new U.S. waters until after the 2020 election in response to opposition from coastal Republicans and a legal defeat, according to two people briefed on the matter.
Administration officials are worried that the president and Republican leaders in the Southeast U.S. would lose votes if they pushed forward with the plan to sell new drilling rights in the Atlantic, Arctic and Pacific oceans, said the people who asked not to be identified revealing confidential discussions.
Interior Secretary David Bernhardt last month told senators that the administration was back "at the very beginning" of the long process of writing a new five-year plan for selling offshore oil and gas leases.
Bernhardt's remark was a defeat for oil companies eager for new offshore acreage and represents the latest snag in a tortured two-year bid by the Trump administration to make new coastal waters available for drilling.
President Donald Trump in 2017 ordered the Interior Department to consider scheduling new sales of drilling rights along U.S. coastlines, with an eye on annual auctions of territory in the western and central Gulf of Mexico, the Chukchi and Beaufort seas north of Alaska, and the mid- and south-Atlantic.
The agency responded in January 2018 with a draft plan opening the door to selling drilling rights in more than 90 percent of U.S. coastal waters.
In the court ruling March 29, an Alaska-based judge found Trump exceeded his legal authority in trying to resume oil and gas leasing in more than 125 million acres (50.6 million hectares) of the Arctic and Atlantic oceans that former President Barack Obama had sought to protect. Legal appeals could stretch until at least 2020, interfering with the Interior Department's initial bid to sell drilling rights in the Beaufort Sea this year.
"Given the recent court decision, the department is simply evaluating all of its options to determine the best pathway to accomplish the mission entrusted to it by the president," Interior spokeswoman Molly Block said by email.
'Discombobulating'
In an interview Thursday with the Wall Street Journal, Bernhardt said the Interior Department may be forced to wait for potentially lengthy appeals of that case before making a final decision on the offshore oil plan.
"By the time the court rules, that may be discombobulating to our plan," Bernhardt told the newspaper.
Even before the court ruling, the department had struggled to take the next step: unveiling a formal proposed schedule for selling offshore oil leases through at least 2024. The effort was complicated by political concerns, after former Interior Secretary Ryan Zinke publicly assured Florida's then-governor, Republican Senator Rick Scott, that he was "removing Florida from consideration for any new oil and gas platforms."
Governors along the U.S. East Coast cried foul, demanding similar protections, as coastal communities and city councils passed resolutions objecting to offshore drilling near their shores.
The Republican-led Georgia House of Representatives passed a resolution opposing offshore drilling earlier this month.
The issue also threatened to squeeze Republican lawmakers seeking re-election, including Senator Thom Tillis of North Carolina, who has pressed the Trump administration for more details on how it will protect coastal communities.
Zinke's promise to Florida jeopardized lease sales in one of the most attractive untapped U.S. offshore areas for oil companies. They have been eager to buy drilling rights in eastern Gulf of Mexico waters roughly 100 to 150 miles away from Florida's west coast, following promising discoveries in nearby territory.
"The eastern Gulf is important to us," American Petroleum Institute President Mike Sommers said in an interview earlier this month. "It's a prolific basin, and it's where we've had a lot of success."
To contact the reporter on this story: Jennifer A. Dlouhy in Washington at jdlouhy1@bloomberg.net To contact the editors responsible for this story: Jon Morgan at jmorgan97@bloomberg.net Wendy Benjaminson