Trudeau Seeks Talks With Kinder to Get Line to Pacific Built
by Bloomberg
|
Natalie Obiko Pearson, Greg Quinn & Josh Wingrove
|
Monday, April 16, 2018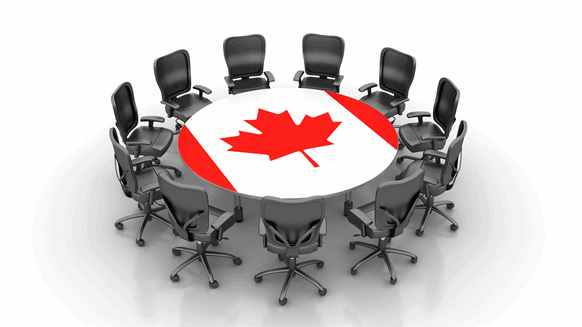 PM Trudeau plans to start talks with Kinder Morgan to backstop the Trans Mountain pipeline after failing to end a spat between Canadian provinces that put the vital project at risk.
Pipeline Bottleneck
Canada's oil production growth could surpass pipeline capacity by the mid-2020s, according to the Canadian Association of Petroleum Producers. An outage on TransCanada Corp.'s Keystone system last year sent Western Canada Select crude's discount to West Texas Intermediate to the widest in four years.
Expanding Trans Mountain -- in operation since 1953 -- would move an additional 590,000 barrels a day from Alberta's oil sands to a terminal near Vancouver.
If maintained at current levels, discounts to Canadian crude caused largely by pipeline bottlenecks could cost producers roughly C$15.6 billion a year, Scotiabank said in a report in February.
Politically, the dispute pits New Democratic Party governments in Alberta and British Columbia against each other. Horgan campaigned against Trans Mountain and, to pass major legislation, his government relies on three Green Party lawmakers who have taken an even harder line against Kinder Morgan. At the federal level, Trudeau's Liberals hold 18 of 42 districts in B.C., followed by 14 for the NDP.
The saga has had some passionate moments, with Alberta temporarily banning wine from B.C. earlier this year. Trudeau, who speaks glowingly of his family's ties to Canada's west coast, in February was repeatedly shouted down at a town hall there by pipeline opponents and asked police to remove hecklers. Elizabeth May, a federal Green Party lawmaker, is among people who have been arrested for demonstrating around pipeline work sites.
Trudeau said strong action is needed because of less certain trade ties with the U.S., which buys almost all of Canada's crude oil, and to show global investors his country is a good place to do business. "We need to be able to demonstrate we can get it done" he said.
With assistance from Kevin Orland and Robert Tuttle. To contact the reporters on this story: Greg Quinn in Ottawa at gquinn1@bloomberg.net; Josh Wingrove in Ottawa at jwingrove4@bloomberg.net; Natalie Obiko Pearson in Vancouver at npearson7@bloomberg.net. To contact the editors responsible for this story: Theophilos Argitis at targitis@bloomberg.net Carlos Caminada, David Scanlan.
1
2
View Full Article
Generated by readers, the comments included herein do not reflect the views and opinions of Rigzone. All comments are subject to editorial review. Off-topic, inappropriate or insulting comments will be removed.