Trudeau Seeks Talks With Kinder to Get Line to Pacific Built
by Bloomberg
|
Natalie Obiko Pearson, Greg Quinn & Josh Wingrove
|
Monday, April 16, 2018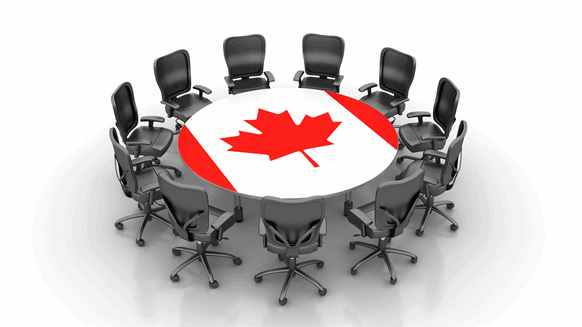 PM Trudeau plans to start talks with Kinder Morgan to backstop the Trans Mountain pipeline after failing to end a spat between Canadian provinces that put the vital project at risk.
(Bloomberg) -- Prime Minister Justin Trudeau plans to start talks with Kinder Morgan Inc. to backstop the Trans Mountain pipeline after failing to end a spat between Canadian provinces that put the vital project at risk.
"We are going to get the pipeline built. It is a project in the national interest," Trudeau told reporters Sunday after meeting with premiers of British Columbia and Alberta. He asked Finance Minister Bill Morneau to launch a "formal financial discussion" with the company to hedge risk over the project and said he was preparing legislation to underscore federal jurisdiction over the line. "We will not have the discussions in public but this project will go ahead."
The prime minister, after flying back to Canada from Peru to seek to end the impasse, wasn't able to dissuade British Columbia Premier John Horgan from his fight against the C$7.4 billion ($5.9 billion) expansion of the Trans Mountain line linking Alberta's oil sands to the neighboring province's Pacific Coast. Horgan said they continue to disagree and will proceed with a court battle against the project.
"My obligation is to the people of B.C., and I will defend that until I am no longer premier," Horgan said Sunday after meeting in Ottawa with Trudeau and Alberta Premier Rachel Notley.
The dispute has become one of Trudeau's biggest challenges since winning a 2015 election promising to advance major energy projects while also protecting the environment. Canada could lose billions of dollars a year if new routes to overseas markets aren't developed to shrink a discount on crude from landlocked Alberta.
"In the absence of a swift resolution to this issue, foreign and domestic investors will be left to question whether Canada is a suitable place to invest, create jobs and grow their businesses," John Manley, president and chief executive officer of the Business Council of Canada, said in a statement Thursday.
Halted Work
Kinder Morgan halted work on Trans Mountain a week ago and set a May 31 deadline for a resolution, after Horgan's government said it was considering a fresh legal challenge. The stock of Kinder Morgan Canada Ltd. fell 13 percent on April 9, the first trading day after the company's announcement, posting the biggest decline since its initial public offering last May. The Canadian unit's shares were little changed as of 11:35 a.m. Toronto time.
"Our objectives are to obtain certainty with respect to the ability to construct through B.C. and for the protection of our shareholders," Kinder's Canadian unit said. "We do not intend to issue updates or further disclosures on the status of consultations until we've reached a sufficiently definitive agreement on or before May 31."
Notley also said financial incentives will help meet the deadline, and the Alberta government will introduce legislation this week that could give powers to curb energy shipments to British Columbia. "I don't believe that it is in the best interests of the country to engage in esoteric jurisdictional debates for the purposes of harassing a project to death," Notley said.
Horgan, who argues the risk of a spill in waters off Vancouver is too great, has rejected evidence he has little legal power to block a federally approved project. Environmental opponents said they will continue with protests.
Environmental Opposition
"We won't stop until this pipeline is dead," said Will George, who works with the Protect the Inlet campaign. Trudeau should see that it's bad for the environment, too, George said. "It's not going to help with climate change that years ago he agreed to help us with."
Supporters of Trans Mountain said Trudeau's moves don't answer all questions about how to complete the project and end British Columbia's strategy of delay, said Bob Blakely, an executive at the Canadian Building Trades Unions. His group has called for an agreement to move the project forward.
"This was the opening of the dance, there are still a couple more numbers to be played," he said of the political talks. "If they miss a construction season it might make the project too expensive for them to continue. That's what delay is all about."
1
2
View Full Article
Generated by readers, the comments included herein do not reflect the views and opinions of Rigzone. All comments are subject to editorial review. Off-topic, inappropriate or insulting comments will be removed.