Trading Bonanza Saves Quarter for Shell and Total
by Bloomberg
|
L.Hurst, J.Blas, F.deBeaupuy
|
Thursday, July 30, 2020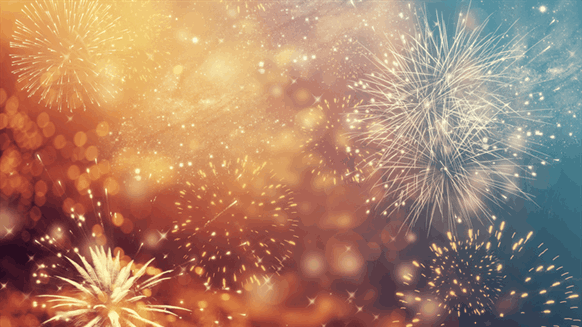 Royal Dutch Shell Plc and Total SE were saved from what many feared would be the worst quarter ever for the oil and gas industry.
(Bloomberg) -- Royal Dutch Shell Plc and Total SE were saved from what many feared would be the worst quarter ever for the oil and gas industry, thanks to their mammoth trading operations.
Investors had already been warned that the coronavirus pandemic hammered almost all parts of the energy giants' businesses -- from forecourts, to upstream, to the long-term value of assets. But that was offset by gains from buying and selling oil, the companies said on Thursday.
Their traders, about whom little is ever revealed to the wider world, delivered strong profits, both companies said. In keeping with tradition, Shell and Total didn't disclose exactly how much money their trading operations made, but hinted that they were able to exploit extreme price volatility during April's record supply glut.
"This quarter, trading shows what a unique capability it is," Shell Chief Executive Officer Ben van Beurden said in a Bloomberg television interview. "Taking advantage of all sorts of arbitrages that opened up in unusual parts of the world, and working with this tremendous live market information" gave Shell an advantage, he said.
Surprise Profit
Shell's adjusted net income was $638 million in the second quarter, down 82% from the same period a year earlier but far better than the average analyst estimate of a $664 million loss. Total posted a surprise profit of $126 million, compared with expectations for a loss of $443 million.
Those figures exclude tens of billions of dollars of writedowns on the value of the two company's assets resulting from the slump in oil and gas prices, which had already been disclosed to investors.
Shell's B shares fell 0.3% to 1,178.4 pence as of 8:52 a.m. in London. Total rose 0.9% to 32.74 euros in Paris.
Although better known for their oil fields, refineries and filling stations, Shell, Total and also BP Plc run huge in-house oil trading businesses that can handle more than 25 million barrels a day of crude and products, dwarfing independent commodity trading houses such as Glencore Plc and Trafigura Group.
Those operations were deployed in full force during the second quarter when a combination of slumping demand due to Covid-19 lockdowns and a price war between Saudi Arabia and Russia meant the oil market was deep in a price structure called contango.
The contango trade consists of filling up onshore storage or oil tankers with cheap crude and simultaneously selling it on the forward market at higher prices. That's easy money for any trader with access to the logistics and infrastructure of a major oil company.
Van Beurden singled out contango trades in Brent crude, the international benchmark, and many other crude streams as a source of trading profits. He said Shell never discloses how much money its traders make, but there were clues in its quarterly statement.
Its refining and trading business delivered adjusted net income of $1.5 billion between April and June, more than 20 times larger than the same period of last year. Considering that the part of Shell's business that actually manufactures fuel suffered one of its worst-ever quarters, with low margins and sales volumes, it's possible that the bulk of those earnings came from trading.
Total endured similar conditions with "gas prices dropping to historic lows and refining margins collapsing due to weak demand," said CEO Patrick Pouyanne. Yet the company still made a profit thanks to "the outperformance of trading." The contango also helped the trading division of Norway's Equinor ASA, which is much smaller than Shell's, to make a record $1 billion gain in the second quarter.
Not every major oil company was able to avoid the expected loss. Italian oil giant Eni SpA, which also published earnings on Thursday, lost 714 million euros ($839 million) and announced a dividend cut. Shell already slashed its payout in the first quarter, while Total has maintained its dividend.
To contact the reporters on this story:
Laura Hurst in London at lhurst3@bloomberg.net;
Javier Blas in London at jblas3@bloomberg.net;
Francois de Beaupuy in Paris at fdebeaupuy@bloomberg.net
To contact the editors responsible for this story:
James Herron at jherron9@bloomberg.net
Helen Robertson
Generated by readers, the comments included herein do not reflect the views and opinions of Rigzone. All comments are subject to editorial review. Off-topic, inappropriate or insulting comments will be removed.