Total Won't Export LNG From Mozambique Until 2027 at Earliest
by Bloomberg
|
Matthew Hill
|
Tuesday, March 14, 2023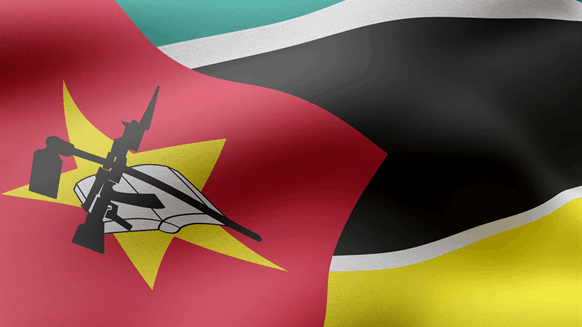 TotalEnergies SE won't export LNG from Mozambique before 2027 at the earliest.
TotalEnergies SE won't export LNG from Mozambique before 2027 at the earliest, as it considers whether to restart a project halted two years ago by an Islamic State-linked insurgency.
The French energy giant declared a force majeure — a legal pause in a contract due to unforeseen events — in April 2021, after IS-linked rebels raided a nearby town, killing dozens of people. The resumption of the $20 billion project is seen as crucial to Mozambique's economic future, and has gained greater global significance after Russia's invasion of Ukraine forced European nations to seek alternative supplies of fuel.
"From the time we restart to production, we need another four years to build the facility," Stephane Le Galles, project director at TotalEnergies, said during a visit to the site in northeastern Mozambique last week. That means exports of liquefied natural gas would only begin in "2027 at the best," he said.
Since the attack on Palma — the town closest to the project site — the Mozambican government has asked for military help from Rwanda and a regional bloc to contain the insurgency. The security situation has improved, especially along the coastal strip in the far north where the project is located.
For TotalEnergies to lift the force majeure, there are four or five conditions that need to be met, said Le Galles. Those include:
Government officials returning to the nearby towns of Palma and Mocimboa da Praia.
Keeping the cost of the project "as it was before."
Improved security conditions.
A positive assessment of the human rights conditions in the province.
It's impossible to say when these conditions will be met, according to Le Galles, adding that progress was in a "good direction." In February, TotalEnergies Chief Executive Officer Patrick Pouyanne visited the project and appointed human rights expert Jean-Christophe Rufin to assess the situation in Cabo Delgado province, before deciding on any restart.
Rufin spent a month in Mozambique, speaking to the government, communities and development agencies, and is in the final stages of producing a report, according to Laila Chilemba, vice president for socio-economic development at TotalEnergies's Mozambique unit. The report should be ready in "the next days," she said.