Timing Differences Impact Oil Price Psychology
by Paul Kuklinski
|
Boston Energy Research
|
Thursday, August 02, 2018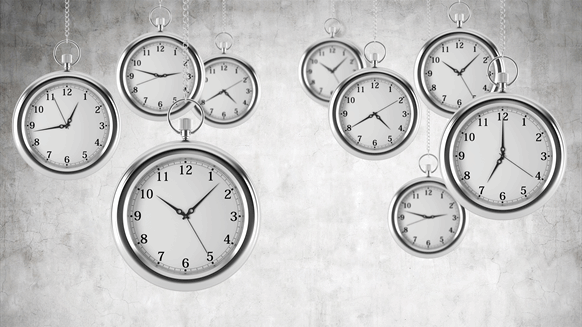 Oil prices are sensitive to changes in the outlook for market balance.
This piece presents the opinions of the author.
It does not necessarily reflect the views of Rigzone.
The recent peak in oil prices reflected the anticipated loss of supply from Libya, Iran and Venezuela, downtime in Canada, and looming pipeline bottlenecks in the Permian Basin. Future supply is being augmented by the response of Saudi Arabia and its allies, new OPEC capacity coming on line and a Permian surge in 2H19, with an increasing risk of slowing growth in world oil demand. Oil prices are sensitive to changes in the outlook for market balance.
On fear of shortages, WTI crude spiked to a recent high over $75/bbl in early July and is now $70/bbl. It averaged $68/bbl in 2Q18 and $51/bbl for all of 2017. Brent hit a peak of $81/bbl in May and is now $75/bbl. Brent has greater geopolitical sensitivity.
Recent upward pressure on oil prices is likely to ease after peak summer demand passes in September, with increased supply from Saudi Arabia and its allies. Downward pressure is likely to emerge in the spring as winter demand passes and the coming surge in production from the Permian Basin approaches.
Saudi Arabia and its allies appear to be targeting a $70-75/bbl Brent price. Absent a geopolitical crisis, WTI is expected to average $67/bbl this year, with a $5/bbl Brent premium, and $68/bbl WTI in 2019, with a $4/bbl Brent premium.
Unplanned supply disruptions removed over 2 million barrels per day (MMbpd) from the market in June. By OPEC's estimate, OECD inventories were 40 million barrels less than the 5-year average in May, down from a record surplus of 380 million barrels larger than the 5-year average in 1Q16.
Oil Prices Higher on Lost Supply
Libya's output plunged in late June when 5 eastern ports which handle 850 thousand barrels per day (Mbpd) exports were closed. A Benghazi based militia in conflict with the UN backed government in Tripoli assumed control. Exports have resumed to about 675 Mbpd but rivalry between factions and militias continues to pose a risk.
In late June, the U.S. announced it expects Iran oil buyers to cut imports to 0 by November in response to renewed sanctions. Consensus estimates seem to indicate a steady increase in the amount to be removed in 2H18 to the 1 MMbpd range at the end of the year, an equivalent quarterly reduction in OECD inventories of 80 million barrels when reached in 1Q19.
New Supplies Are on The Way
Saudi Arabia and its allies are responding with increased production. In June they agreed to an increase of 1 MMbpd from May levels which would offset about 60 percent of the anticipated 1.635 MMbpd decline in supplies from Iran and Venezuela by next year and the loss of Libya if its eastern ports remain closed.
At the same time, OPEC's current spare capacity will be reduced from 3.42 MMbpd in May to 2.36 MMbpd which supports a bullish view on oil prices. But several OPEC producers are adding 4.8 MMbpd capacity from 3Q18 to 2025.
Permian oil production was 3.28 MMbpd in June, up 872 Mbpd in the last 12 months. Limited growth is expected in coming months due to constraints on pipeline takeaway capacity. The addition of 2.3 MMbpd new pipeline capacity next year in the third and fourth quarters however, will allow production to surge to about 4.5 MMbpd at year end by some estimates.
Global Oil Inventories Will Increase
There are sizable normal seasonal changes in world oil demand which temporarily magnify or reduce the impact of changes in supply. The IEA currently estimates oil demand will increase by 500 Mbpd in 3Q18 from 98.80 MMbpd in 2Q18. It is then expected to increase by 700 MMbpd in 4Q18 before falling 800 MMbpd in 1Q19. Its forecast then anticipates an 1100 Mbpd seasonal increase in 2Q19 and 600 Mbpd in 3Q19.
Given its demand forecast, current trends indicate OECD inventories will decline a small 8 million barrels in 3Q18 and 18 million barrels in 4Q18 before increasing 14 million barrels in 1Q19 with the seasonal decline in demand even with the loss of Iran. The data then indicates a decline of 34 million barrels in 2Q19 and a small increase in 3Q19 with the ramp up of Permian production. Based on this data, the production response of Saudi Arabia and its allies is in line with indicated market demand.
The Growth in World Oil Demand Could Be Less
After an increase of 1.49 MMbpd in 2017, the IEA is estimating world oil demand will increase 1.43 MMbpd in 2018 to average 99.15 MMbpd, with a further 1.35 MMbpd increase in 2019. Over many decades, there has been a clear link between changes in oil prices and fuel consumption growth rates.
Paul Kuklinski, founder of independent research firm Boston Energy Research, selects equity investments in the oil and gas sector for major financial institutions which provides a unique perspective on industry trends not generally available. For a detailed roadmap and forecast of future oil prices, contact bostonenergyresearch@msn.com.
Generated by readers, the comments included herein do not reflect the views and opinions of Rigzone. All comments are subject to editorial review. Off-topic, inappropriate or insulting comments will be removed.