Statoil Shows a Return to Better Times Is Within Big Oil's Grasp
by Bloomberg
|
Mikael Holter
|
Wednesday, April 25, 2018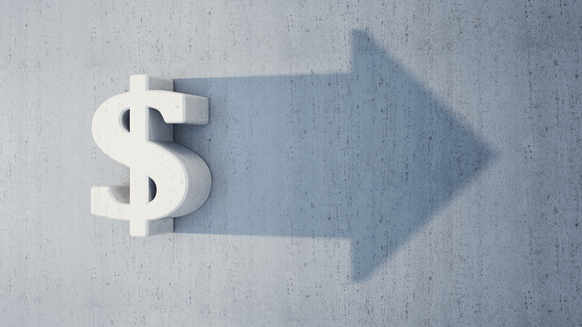 Statoil shows that a return to profit levels from the era of $100 a barrel is within the grasp of the world's oil giants.
(Bloomberg) -- Statoil ASA showed that a return to profit levels from the era of $100 a barrel is within the grasp of the world's oil giants.
The Norwegian producer posted the highest net income since 2014, giving a first indication of what's in store for investors in the other major energy companies that present first-quarter earnings this week. Big Oil is expected to report the highest level of free cash flow in 12 years, thanks to a recovery in crude prices and drastic cost cuts.
While the outlook is improving, the industry isn't signaling a return to the free-spending boom prior to the 2014 price slump. On the contrary, Statoil aims to keep a tight rein on production costs and focus on cutting debt.
Royal Dutch Shell Plc and Total SA will report earnings on Thursday, and U.S. rivals Exxon Mobil Corp. and Chevron Corp. on Friday. Statoil could be a good proxy for its bigger competitors' exploration and production divisions, which stand to gain most from higher oil prices. However, the state-controlled Norwegian company has little in the way of refining -- a business that usually suffers when crude costs are rising.
Statoil's adjusted net profit rose to $1.47 billion in the first quarter from $1.11 billion a year earlier, just slightly missing the average forecast of $1.50 billion in a Bloomberg survey of analysts. It was the highest level since the second quarter of 2014, before oil prices started falling.
"Following strong results from our improvement work we have a lower cost base, enabling us to capture high value from higher prices and deliver solid earnings across all segments," Chief Executive Officer Eldar Saetre said in a statement. "We continue our strong operational performance."
Crude Rally
Cash generated from operations rose to $7.13 billion from $6.24 billion, a "very solid" result and "a 28 percent beat compared to our estimates for the quarter," Danske Bank A/S analyst Anders Holte said in a note.
Shares of the company fell 2.2 percent to 199.9 Norwegian krone in Oslo, in line with a broader slide in equity markets.
Statoil reduced its net debt ratio to 25.1 percent from 29 percent three months ago. Production of oil and gas reached 2.180 million barrels of oil equivalent a day in the quarter, up from 2.146 million barrels a year ago.
Like all oil producers, Statoil is reaping the benefits of a rally in crude prices supported by production cuts from OPEC and its partners and geopolitical tensions. Benchmark Brent averaged $67 a barrel in the first quarter, up from $55 a year earlier, and exceeded $75 this month for the first time since 2014.
Statoil raised its own assumption for the price of Brent to $63 a barrel in 2018 from $60 three months ago.
The company signaled already in February it was turning the page on the oil-price crisis, raising both spending and dividends. On Wednesday, it reiterated plans to invest $11 billion this year and pay a dividend of 23 cents a share, the same as last quarter. It also maintained its targets for exploration and output growth.
Holte said he expects Statoil to boost capital expenditure later this year, probably in the third quarter, if oil prices continue to trend higher.
In an effort to highlight plans to increase investments in renewable energy in the coming years, the 67 percent state-owned Norwegian company is set to change its name to Equinor next month, shedding the reference to "oil." It still plans to direct as much as 85 percent of its investments into petroleum projects by 2030.
To contact the reporter on this story: Mikael Holter in Oslo at mholter2@bloomberg.net. To contact the editors responsible for this story: James Herron at jherron9@bloomberg.net Rakteem Katakey.
Generated by readers, the comments included herein do not reflect the views and opinions of Rigzone. All comments are subject to editorial review. Off-topic, inappropriate or insulting comments will be removed.
RELATED COMPANIES