Shell CEO Says World 'Desperately In Need' Of Natural Gas
by Bloomberg
|
William Mathis and Francine Lacqua
|
Friday, February 03, 2023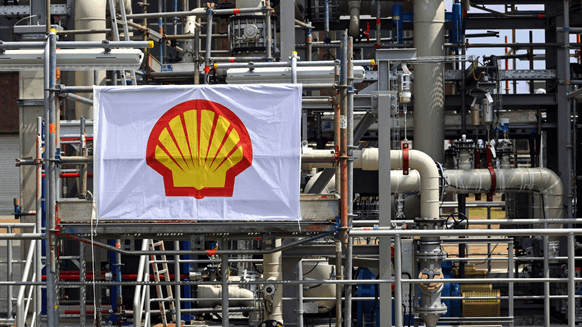 Shell natural gas business can grow after record profits in 2022, as the global thirst for the fuel shows no signs of slowing, said CEO Wael Sawan.
Shell Plc's natural gas business can continue to grow after making record profits in 2022, as the global thirst for the fuel shows no signs of slowing, said Chief Executive Officer Wael Sawan.
After years of questions over how oil and gas producers can deliver strong returns to shareholders while also cutting carbon emissions, Shell's new boss gave an early insight into how he sees Russia's invasion of Ukraine reshaping both global markets and the opportunities for his company.
"Our natural gas business continues to grow in a world that is desperately in need of natural gas at the moment, and I think for a long time to come," Sawan said in an interview with Bloomberg TV on Thursday. "Gas has a critical role to play in the transition" to lower-carbon energy."
Last year, Shell's liquefied natural gas business boomed as Europe was forced to quickly pivot away from piped supplies of the fuel from Russia. Sawan said the company delivered 194 LNG cargoes to Europe and the UK in 2022, roughly five times what they would do in a typical year.
"Gas has been absolutely critical," Sawan said. "For a long time to come, a key focus area for us will be to continue to make sure that we lower the emissions from gas across the value chain."
There's no sign that the tight energy market that helped deliver bumper profits for the company last year will ease, Sawan said.
"What you will have going into 2023 of course is the return of a significant appetite from China to take up gas" after it ended its Covid-zero policies, Sawan said. "I would not declare an end to the energy crisis. I think we have a way to go."
There's still a lot of work to do to reorganize energy flows to make up for the long-term loss in Russian supplies.
"The amount of rewiring of energy flows over the past year has been huge and we expect to see that continue," Sawan said. "This is going to be a journey of years. And I would caution anyone who looks ahead and assumes that the worst is over."
What do you think? We'd love to hear from you, join the conversation on the Rigzone Energy Network.

The Rigzone Energy Network is a new social experience created for you and all energy professionals to Speak Up about our industry, share knowledge, connect with peers and industry insiders and engage in a professional community that will empower your career in energy.