Shale King Hamm Wants to Give Oil Forecasters a Reality Check
by Bloomberg
|
Jennifer A. Dlouhy
|
Thursday, November 16, 2017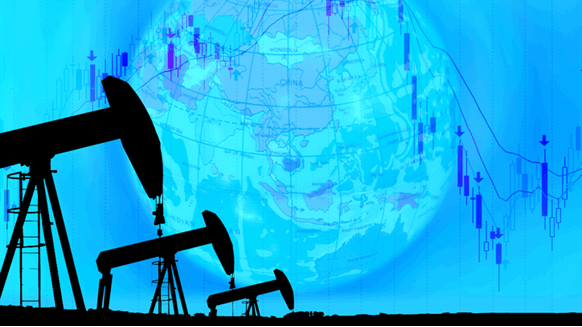 Hamm blames overly optimistic government production predictions for depressing US oil prices.
(Bloomberg) -- The boom in U.S. shale-oil production requires "more sophisticated" forecasting than ever, billionaire oilman Harold Hamm said in an interview.
Hamm, who is set to speak Thursday during a U.S. Energy Information Administration event, blames overly optimistic government production predictions for depressing U.S. oil prices.
"It just disadvantages the U.S. market," said Hamm, the founder and chairman of Continental Resources Inc. The EIA is "a very powerful market mover, and so it's necessary they understand all of these things."
Hamm, who also serves as the head of the Domestic Energy Producers Alliance of oil producers and industry trade groups, is slated to appear alongside an EIA analyst and outside forecasters during a webinar examining the agency's crude forecasts.
"EIA is on that world stage with us, as the swing producer in the world, and so it's going to require better, more sophisticated methods of forecasting -- more so than ever before," he said.
The EIA's forecasts have long come under criticism as outside analysts say the government agency was slow to recognize the potential for new technologies, be they the fracking revolution or the drop in prices for solar panels. Now some producers such as Hamm argue the agency is overestimating potential production.
The consequences of overly rosy forecasts can be significant, Hamm said, pointing to the nearly $7 differential between cheaper domestic benchmark, West Texas Intermediate, and international Brent crude.
Hamm said it's important for EIA to hear "meaningful feedback" from domestic producers and oilfield-services companies about the challenges they face and the many "nuances" governing production today. Shareholders are telling producers to be "disciplined operators" and not to oversupply the market, Hamm said.
"It's pretty easy to get enamored" by the technology the industry has deployed in the oilfield, Hamm said. "Some people tend to go too far with it."
To contact the reporter on this story: Jennifer A. Dlouhy in Washington at jdlouhy1@bloomberg.net. To contact the editors responsible for this story: Jon Morgan at jmorgan97@bloomberg.net Mark Drajem, C. Thompson.
Generated by readers, the comments included herein do not reflect the views and opinions of Rigzone. All comments are subject to editorial review. Off-topic, inappropriate or insulting comments will be removed.