Shale Gas Exec Criticizes Vague Climate Pledges
by Bloomberg
|
Gerson Freitas Jr.
|
Friday, April 30, 2021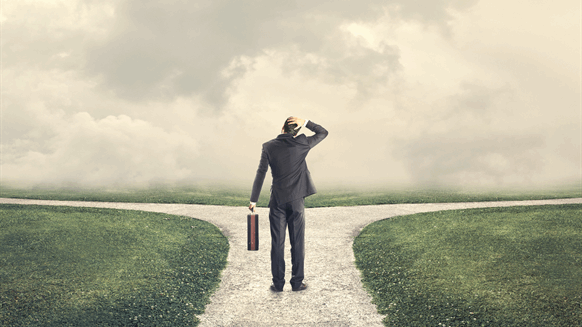 An executive at USA shale gas explorer CNX Resource Corp. contends long-term pledges to reduce emissions lack detail and accountability.
(Bloomberg) -- An executive at U.S. shale gas explorer CNX Resource Corp. criticized the long-term pledges to reduce emissions that have slowly gained traction in the industry, saying they lack detail and accountability.
"Committing to a target or goal decades into the future, without a concrete path to accomplish them and without accountability for those words, in our opinion is the epitome of flawed corporate governance," Olayemi Akinkugbe, CNX Chief Excellence Officer, said on a conference call with investors on Thursday.
Energy companies have faced increased investor pressure to lay out plans for slashing greenhouse-gas emissions. In November, Occidental Petroleum Corp. became the first large U.S. oil producer to aim for net zero emissions from everything it extracts and sells by 2050, accelerating an industry trend that's become commonplace in Europe.
CNX's larger rival, EQT Corp., is also weighing an emission reduction target.
Since 2011, CNX claims to have already slashed by 90% its so-called scope 1 and 2 carbon dioxide emissions -- those that are directly controlled by the company and the ones associated with its energy use, such as electricity purchases.
The company has also introduced methane-related performance indicators into its executive compensation program and is developing technology aimed at reducing to near zero the methane leaks from blowdown and pneumatic devices -- which makes up about 50% of its emissions. Methane is much more harmful to the atmoshphere than carbon dioxide.
"We are committed to continuing to make tangible, impactful progress on the ESG," spokesman Brian Aiello said by email in response to questions. "What you won't see from us are vague targets and commitments that lack a measurable path to accomplishing them within an accountable timeframe."
© 2021 Bloomberg L.P.
Generated by readers, the comments included herein do not reflect the views and opinions of Rigzone. All comments are subject to editorial review. Off-topic, inappropriate or insulting comments will be removed.