Schlumberger Looks Overseas for Offshore, Exploration Growth
|
Thursday, April 18, 2019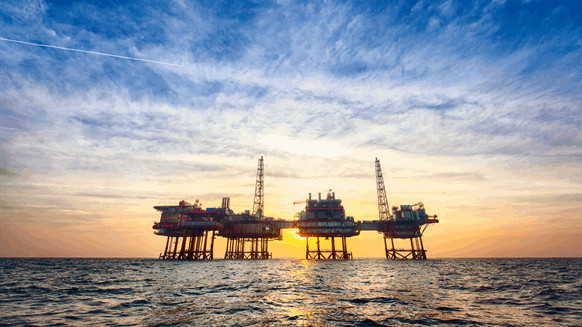 The company sees growth in the shallow-water markets, followed by an expansion in deepwater spend in 2020.
(Bloomberg) -- Schlumberger Ltd. said parts of its international business are finally starting to recover, but the world's biggest oil services giant warned that spending by U.S. shale producers will continue to shrink in 2019.
American fracking faces "another challenging year," the Paris and Houston-based company said Thursday. Elsewhere in the world, it sees growth in the shallow-water markets, followed by an expansion in deepwater expenditure in 2020.
"The return of international growth, and in particular the return of offshore activity and exploration, is what we have been waiting for," Chief Executive Officer Paal Kibsgaard told analysts and investors Thursday on a conference call. "The last year we had growth internationally was in 2014, so this is five years of waiting, so we are more than ready for this."
Schlumberger's business outside of U.S. and Canada is where the company generates most of its revenue, and it's forecasting single-digit growth for 2019, with explorers slated to boost spending as much as 8 percent. The earnings potential for Schlumberger internationally is about four times that of its competitors when considering its larger market share and operating margin, Kibsgaard said.
After closing out 2018 as one of the worst performers in the Standard & Poor's 500 Energy Index, Schlumberger has rallied 31 percent this year, one of the biggest gains in the 29-member group. Investors in January cheered the company's plans to slash its capital spending, in part to protect dividend payouts.
First-quarter earnings matched analysts' estimates while revenue exceeded expectations. Kibsgaard said the company expects to meet the 35 cents per share average of analysts' estimates for second-quarter earnings. "We don't at this stage see any upside to this number," he said.
The shares dropped 1.3 percent to $46.80 at 10:56 a.m. in New York, erasing earlier gains.
Exploration and production investments are "starting to normalize as the industry heads toward a more sustainable financial stewardship of the global resource base," the company said in a statement. Higher investments in international markets are required to keep production flat, while North America land is set for lower investments, Schlumberger said.
While Kibsgaard said he was excited to see the integrated oil companies take a larger position in U.S. land, they don't make up the majority of the rig count. He said he doesn't expect to see a major rebound in U.S. rig activity for the rest of this year. Schlumberger forecast U.S. onshore spending by exploration and production companies to fall 10 percent this year.
"I don't think though at this stage if we have a further run up of the oil price, we're going to see the same rapid increase in spending as we've seen in previous years," Kibsgaard said. "That calls for another challenging year on hydraulic fracturing."
To contact the reporter on this story: David Wethe in Houston at dwethe@bloomberg.net To contact the editors responsible for this story: Simon Casey at scasey4@bloomberg.net Christine Buurma
Generated by readers, the comments included herein do not reflect the views and opinions of Rigzone. All comments are subject to editorial review. Off-topic, inappropriate or insulting comments will be removed.