Schlumberger, Baker Hughes Set Sights on 'Healthy' 2H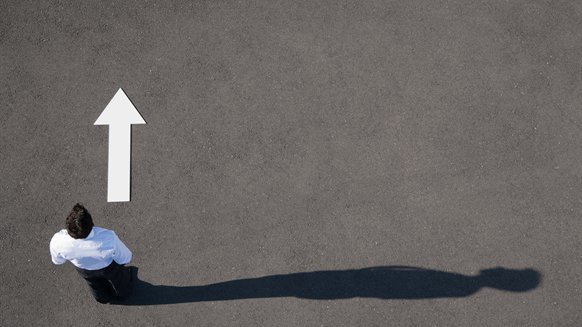 Schlumberger and Baker Hughes have their sights set in different directions as they move into the second-half of 2018.
(Bloomberg) -- Schlumberger Ltd., the world's biggest oilfield services company, and No. 3 Baker Hughes have their sights set in different directions as they move into the second-half of 2018.
Schlumberger is accelerating sales in North America faster than any other region as it battles fracking king Halliburton Co. for market share. As for Baker Hughes, the words "Permian Basin" -- the premier U.S. oilfield -- never appeared in a Friday announcement that focused on plans to expand abroad.
While Baker Hughes' second-quarter results fell short of analysts' estimates, both companies painted a rosy picture for the second half in statements Friday, expecting to cash in on the start of a broad-based worldwide oil recovery. By year's end, Schlumberger said it expects business to be so brisk it will sell out the services and equipment it supplies internationally.
"Both are starting to see the early stages of what looks to be a very healthy international and offshore upcycle," James West, an analyst at Evercore ISI, said Friday in a phone interview.
As the first major oil-servicers to disclose quarterly results, Schlumberger and Baker Hughes displayed strong indications that international theaters may be closing the gap with American shale, offering alternatives to increasingly congested regions such as the U.S. Permian Basin.
Technical Experts
International demand for the technical experts, equipment and brute strength provided by oilfield servicers is expanding after OPEC and allied crude producers agreed just weeks ago to elevate output. Seeking to plug a supply gap stemming from output declines in places like Venezuela, Saudi Arabia and Russia have already boosted drilling and output.
Pricing for Schlumberger's services outside the U.S. and Canada improved during the quarter and the company said it's expecting a further strengthening by 2019. Baker Hughes, wrapping its first full year of operations after merging with the oilfield unit of General Electric Co., said overseas orders expanded at a faster rate than in North America.
"It's quite exciting," Schlumberger CEO Paal Kibsgaard told analysts and investors Friday on a conference call. "It's been a while since we were able to kind of talk as optimistically about the international market as we can now."
Schlumberger was little changed at $66.93 at 11:38 a.m. in New York. Baker Hughes rose 0.3 percent.
Although Schlumberger registered a broadly global upturn in demand for its services and gear, North American orders are piling up faster than anywhere else, the company reported. As of the end of June, North America's contribution to Schlumberger's sales had increased to 38 percent from 30 percent a year earlier.
Kibsgaard warned that maxed-out pipelines in the Permian region could stall growth in West Texas and New Mexico, though for the time being activity remains high there.
"We have yet to see any real impact on the activity growth or any activity on pricing," he said.
Downturn's Over
The Houston- and Paris-based company's second-quarter adjusted profit of 43 cents a share matched the average estimate of 27 analysts in a Bloomberg survey. Third-quarter earnings per share should climb in the range of 10 to 15 percent and be roughly 47 cents to 50 cents, Kibsgaard said. Analysts are expecting 50 cents.
"Although the last four years have been marked by the deepest downturn in generations, we have capitalized on a number of market opportunities while simultaneously transforming our company to be even more competitive in the broad-based recovery that is now emerging," Kibsgaard said in the statement.
1
2
View Full Article
Generated by readers, the comments included herein do not reflect the views and opinions of Rigzone. All comments are subject to editorial review. Off-topic, inappropriate or insulting comments will be removed.