Saudis Reluctant to Do Trump's Bidding
by Bloomberg
|
Grant Smith and Javier Blas
|
Thursday, March 14, 2019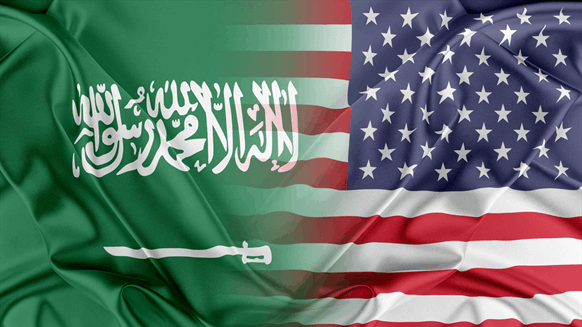 Four months ago, Saudi Arabia's devotion to its decades-old oil partnership with the U.S. was stronger than ever.
"We're going to see quite a different Saudi Arabia maybe than what we saw in the fall," said Mohammad Darwazah, a director at Medley Global Advisers. "I don't think they're going to be as accommodative."
A panel drawn from key nations in the OPEC+ alliance, the Joint Ministerial Monitoring Committee, is gathering in Azerbaijan this weekend to review oil markets before the whole group meets next month and again in June.
The Saudis will probably repeat their preference to prolong the accord and try to persuade Russia to follow suit, Darwazah said. With prices down around 22 percent from last year's October peak, the pushback from Washington won't be so acute.
The kingdom could nonetheless soften its position if production losses in Iran and Venezuela, now both under U.S. sanctions, escalate enough to cause a shortfall.
"This U.S. role, with sanctions on two big exporters, is really the big wild card for the market," said Mike Wittner, head of oil market research at Societe Generale SA in New York. "Could the Saudis surge production again? Absolutely."
Saudi Arabia's decades-long reliance on U.S. diplomatic and military support, the current ties between Crown Prince Mohammed Bin Salman and the Trump administration, and the lingering threat of NOPEC legislation mean that Riyadh would likely still heed a sufficiently urgent call from Washington.
Unplanned Cutbacks
Iran's production has already fallen to the lowest since 2013 amid the re-imposition of U.S. sanctions, following Trump's decision to abandon an accord on the country's nuclear program.
Venezuela's output has plunged to the lowest in decades amid a spiraling economic crisis, which culminated this week in widespread electricity blackouts, and as the U.S. deploys sanctions against President Nicolas Maduro's regime for fraudulently clinging to power.
Both countries could see oil production slump further in coming months, especially as the U.S. ban on Venezuelan crude trade takes full effect in late April and measures against Iran could be tightened in early May.
While that could induce Saudi Arabia to raise production, there's a critical difference between now and 2018, Societe Generale's Wittner said. In the autumn the kingdom pre-empted an anticipated supply disruption but this time it will be reactive.
"They'll wait and see those losses first," said Wittner. Last year "the Saudis were left hanging, having already ramped up production. Those memories are very fresh."
To contact the reporters on this story: Grant Smith in London at gsmith52@bloomberg.net ;Javier Blas in Houston at jblas3@bloomberg.net To contact the editors responsible for this story: James Herron at jherron9@bloomberg.net Helen Robertson
1
2
View Full Article
Generated by readers, the comments included herein do not reflect the views and opinions of Rigzone. All comments are subject to editorial review. Off-topic, inappropriate or insulting comments will be removed.